A Demonic Year Two
---
Author(s):
Eva Brandt
Series:
The Academy of The Devil
Book Number:
2
This series is completed
Release Date:
15th Aug 2019
The average rating for this book is 4 out of 5
Trigger Warning

Bully outside of Harem
Trigger Warning

Bully within Harem
Trigger Warning

Dub Con
Trigger Warning

Unknown
Trigger Warning

Violence
---
Genre

Paranormal
Kink

BDSM
Kink

Dub Con
Kink

Horns & Tails
Kink

Knotting
Kink

Shifted Sex
Harem Size

Small Harem (3 or 4)
Trope

Academy
Trope

Bullying
Form

Demons
Form

Hellhounds
Form

Incubus
POV

1st Person POV
Age

FMC College Age (University)
Store Availability

Audiobook
Store Availability

Kindle Unlimited
Disability

Physical Disability
MM
Teacher
Log in to suggest a tag
Second chances are always costly, and at The Academy of the Devil, the price you have to pay for weakness is high. Get ready. Class is in session again, and this year, the lessons we have to learn are tougher than ever.

It's official. I must be cursed.

After my hellish first year at The Academy of the Devil, I thought I was prepared for anything. But things never work the way they should at this damn school, and as my second year begins, it becomes obvious that my troubles have just begun.

My relationship with Callum, Stefan, and Mikael is still as confusing as ever. I have no idea where I stand with them and they're not doing any better. My new bond with Mikael adds even more complications to the mix, because even if we're the ones who are part of the House of Envy, the green-eyed monster is alive and well in Callum and Stefan too.

To make matters worse, the students aren't very happy with the idea of having a nephilim in their midst. The dethroned prince of the school isn't safe from anyone, not anymore, and I don't know how to help him.

Then, there's Dean Mephistopheles, who's starting to pay an alarming amount of attention to me. And against my better judgment, I find myself drawn to him too.

I don't know what will happen now, but one thing is certain. My second year at The Academy of the Devil is certainly going to be demonic.
---
Store Links: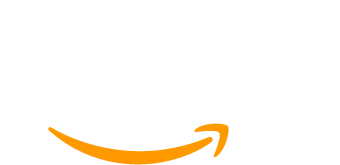 ---