Bloodlust: House of Vampires (Wicked Reform School)
---
Author(s):
Tabitha Barret
Series:
Wicked Reform School
Book Number:
5
Release Date:
4th Jun 2020
Trigger Warning

Abuse - Physical
Trigger Warning

Assault
Trigger Warning

Torture
Trigger Warning

Violence outside of the Harem
---
Genre

Paranormal
Burn

Medium
Heat Level

🔥 🔥
Build

Medium Build
Harem Size

Small Harem (3 or 4)
Trope

Academy
Trope

Enemies to Lovers
Trope

Prison
Trope

Villains & Anti-Heroes
Form

Shifters
Form

Vampires
Form

Witches, Warlocks & Mages
POV

1st Person POV
Age

FMC College Age (University)
Tense

Past
Store Availability

Kindle Unlimited
Kickass Woman
Royalty
I live in a world where strength is rewarded and weakness is punished. I was groomed by my father to rule the Mielcarek Coven, but my brother's betrayal turned me into their enemy. Regardless of what they do to me, I refuse to submit. My brother claims to want me by his side, but I was taught to kill or be killed, for there is no room for forgiveness.

Inside Wicked Reform, I'll have to watch my back now that a crazy vampire has made it her mission to kill me. Without my handsome general at my side, I need to be cunning and fast to keep away from her sharp claws.

Can I forge an alliance with a handsome raven shifter, who needs my protection, and a sexy weaponsmith whom has returned from my past? Is there time for love while I seek my throne? Will these men make me stronger? Or weaken me?

The only way to survive is to earn my brother's trust, but I have to decide for myself what kind of vampire I want to be. Do I continue to live in my father's image and wage war on my enemies, or do I forge my own path to bring unity to the covens? Can I figure out who I'm meant to be before time runs out for us all?

Reform or die, they said. Well, they never say who would die...
---
Store Links: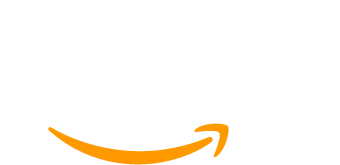 ---