Calliope's Wings
---
Author(s):
Guin Archer
Series:
Angelic Resurrection
Book Number:
1
Release Date:
25th Oct 2020
Trigger Warning

Abuse
Trigger Warning

Dub Con
Trigger Warning

Rape
Trigger Warning

Violence
---
Genre

Fantasy
Kink

Dub Con
POV

1st Person POV
Store Availability

Hardback
Store Availability

Kindle Unlimited
Store Availability

Paperback
Erotica
Log in to suggest a tag
I think I'm God.

Okay, okay…maybe not the God, but a god. Lowercase 'g'.

Once upon a time, I used to be a tattoo artist. A damn good one, too, if I do say so myself. Then, one night, a drug deal gone wrong in the alleyway behind my shop and a couple bullets later…poof. I ended up here. Reawakened from death into a new world, with new people – very orc-ish people – and the shittiest hand ever drawn in existence.

You see, I can't die. Well, I can die, but I come back. Every time some flat-nosed, tusk-faced, ugly brute does me in – take your pick how…burning, hanging, drowning, rape – I open my eyes back up somewhere else on this forsaken world. I wake up with a body changing into something that's distrusted and feared by everyone. Each resurrection, I know only pain and misery. I've run into death on my own, hoping to end the cruel cycle, but it never works.

Whoever's cheerios I shit on in a previous life? Yeah, sorry about that.

When I wake up in the Southlands, I think I'm facing more of the same. And I do…for a while. Up until my frustration leads me to pick the wrong mark to do the deed and end my current life. He doesn't kill me. Instead, he calls in the cavalry. The Horde heeds the Horn, descending on me like a swarm of locusts.

I don't get the end I'm seeking. Instead, I'm ushered into a new life with new rules to play by. Rules that say I'm the one with all the power. Rules that say I'm the one in charge. Rules that say no one will ever hurt me again, if only I can let go of my home – my Earth – and accept the life I was always destined to have. I need to accept what fate has in store for me and all its little intricacies.

And him…them. I need to accept them.

I am Calliope Warren and this is my story.
---
Store Links: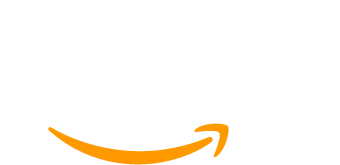 ---