Haunts and Hotels
---
Author(s):
Jarica James
Series:
The Spirit Vlog Season One
Book Number:
1
This series is completed
Release Date:
14th Jun 2019
The average rating for this book is 4.31 out of 5
---
Genre

Contemporary
Kink

"Call Me Daddy"
Kink

DP
Kink

Group Sex
Kink

Male Dom
Burn

Fast
Harem Size

Small Harem (3 or 4)
Trope

Enemies to Lovers
POV

1st Person POV
Store Availability

Kindle Unlimited
Store Availability

Paperback
Alphaholes
Nerds
Quirky
Log in to suggest a tag
Why work a normal job, when you can travel the world doing what you love?

Brea Manley decides to do just that when her vlog takes off. Using the money her stream brings in, she decides to quit her job, fix up an RV, and travel the world doing her investigations.

She's not just your normal vlogger, though, she live streams her feed, bringing her viewers along with her. So, what does a person film when they aren't a normal vlogger? Hauntings, poltergeists, and apparitions. That's right- ghost hunting. That extra pièce de résistance on her feed is what keeps her in the number one spot for most subscribed paranormal channel in the world.

When an invitation arrives for the biggest investigation of her career, she can hardly say no. The grand prize of ten thousand dollars, isn't something she can ignore. Now Brea finds herself up against the top investigation teams in the country, one of which is her self appointed rival. It might be a problem for Brea since he's one of the hottest guys she's ever seen... except the picture perfect fantasy is ruined as soon as he opens his mouth. He thinks she's a fraud and isn't afraid to show it, and now that they're meeting in person, his accusations only get worse.

Between investigating the Finley Lodge, navigating opposing teams, and trying to win the prize, things are about to get...spooky.
---
Store Links: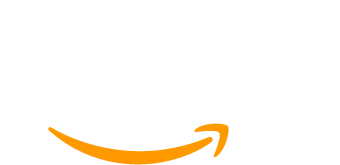 ---