Nefarious Betrayal
---
Author(s):
Leah Steele
Series:
Precarious Shifters
Book Number:
1
This series is completed
Release Date:
4th Aug 2021
The average rating for this book is 4.63 out of 5
---
Genre

Paranormal
Build

Slow Build
Trope

Fated Mates
Trope

Rejected Mates
Form

Shifters
Form

Wolves
POV

1st Person POV
POV

Multiple POV
Tense

Present
Store Availability

Kindle Unlimited
Magic
Mystery
Royalty
Soulmates
𝗪𝗵𝗮𝘁 𝗜 𝘁𝗵𝗼𝘂𝗴𝗵𝘁 𝘄𝗮𝘀 𝘀𝘂𝗽𝗽𝗼𝘀𝗲𝗱 𝘁𝗼 𝗯𝗲 𝗼𝗻𝗲 𝗼𝗳 𝘁𝗵𝗲 𝗵𝗮𝗽𝗽𝗶𝗲𝘀𝘁 𝘁𝗶𝗺𝗲𝘀 𝗼𝗳 𝗺𝘆 𝗹𝗶𝗳𝗲, 𝘁𝘂𝗿𝗻𝗲𝗱 𝗼𝘂𝘁 𝘁𝗼 𝗯𝗲 𝗺𝘆 𝘄𝗼𝗿𝘀𝘁 𝗻𝗶𝗴𝗵𝘁𝗺𝗮𝗿𝗲. I was following the steps expected of me—find my mate, become a Queen, and lead shifter kind. Someone along the way interfered with my destiny.
My world turned upside down when the person who meant everything to me, turned out to be the worst kind of traitor. He played me like a puppet master before ripping out my heart and delivering his rejection.
For 500 years, I've been subjected to blatant torture, landing me in the hands of some nefarious scientists. They won't stop until they've discovered all my secrets. With my magic depleted, I wait for the Fates' interference, until four men stumble across my path. To my surprise, my fated mate is amongst them. Is he my savior or my downfall? 𝘼𝙣𝙙 𝙬𝙝𝙮 𝙖𝙢 𝙄 𝙙𝙧𝙖𝙬𝙣 𝙩𝙤 𝙝𝙞𝙨 𝙩𝙝𝙧𝙚𝙚 𝙘𝙤𝙢𝙥𝙖𝙣𝙞𝙤𝙣𝙨 𝙟𝙪𝙨𝙩 𝙖𝙨 𝙢𝙪𝙘𝙝?
𝘛𝘩𝘪𝘴 𝘣𝘰𝘰𝘬 𝘪𝘴 𝘢 𝘳𝘦𝘷𝘦𝘳𝘴𝘦 𝘩𝘢𝘳𝘦𝘮, 𝘮𝘦𝘢𝘯𝘪𝘯𝘨 𝘵𝘩𝘦 𝘍𝘔𝘊 𝘸𝘪𝘭𝘭 𝘩𝘢𝘷𝘦 𝘵𝘩𝘳𝘦𝘦 𝘰𝘳 𝘮𝘰𝘳𝘦 𝘭𝘰𝘷𝘦 𝘪𝘯𝘵𝘦𝘳𝘦𝘴𝘵𝘴.
---
Store Links: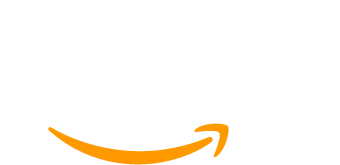 ---