Rise of the Witch
---
Author(s):
C. Rochelle
Series:
The Yaga's Riders
Book Number:
1
This series is completed
Release Date:
27th Mar 2021
The average rating for this book is 4.42 out of 5
Trigger Warning

Blood Play
Trigger Warning

Blood/Gore
Trigger Warning

Miscarriage
Trigger Warning

Rape - in Character's past
Trigger Warning

Sexual Asphyxiation
Trigger Warning

Sexual Trauma
Trigger Warning

Violence
---
Genre

Paranormal
Kink

Blood Play
Kink

Breath Play
Kink

Dirty Talk
Kink

Female Dom
Kink

Group Sex
Kink

Male Dom
Kink

Male Sub
Kink

Power Play
Kink

Primal Play
Kink

Sexual Asphyxiation
Burn

Fast
Heat Level

🔥 🔥 🔥 🔥
Build

Medium Build
Harem Size

Small Harem (3 or 4)
Trope

Enemies to Lovers
Trope

Fated Mates
Form

Witches, Warlocks & Mages
POV

1st Person POV
POV

Multiple POV
POC

MMC
Store Availability

Audiobook
Store Availability

Kindle (Non-KU)
Store Availability

Paperback
Mythology

Pagan
Alphaholes
Dark
Fairytale Adaptation
Gore
Humorous
Insta-Lust
LGBTQIA+ Character
Magic
MM
Pre-Established Harem
Prophecies
Romantic Suspense
Threesome
Log in to suggest a tag
As with most beginnings, it started with death.

When I had nothing left to lose, I traveled to the hut in the woods; the one no one dared approach. The witch who lived there recognized the darkness in my soul and took me under her wing—to witness her reign of terror firsthand and eventually, to inherit her legacy as my own.

Now I'm the monster they fear; the one humans avoid at all costs. In this welcome isolation, I've attempted to forget my past and the future that was taken from me.

Until three men appear, somehow able to break through my protective wards and see me in my true form. While resistant to their intrusion, I recognize they may be the ones I've been waiting for—the ones I need to ascend to my full power.

Too bad I would rather grind their bones than invite them in.

But something is mysteriously devouring the forest, and I suspect the threat may be the same one I barely escaped many moons ago. If it is, he will find me a more worthy opponent than the last time we met.

I am the Yaga and I may be broken, but my edges are sharp.
---
Notes
The Yaga's Riders is based on the folklore of Baba Yaga, with creative liberties taken.

Rise of the Witch is the first book in a steamy, paranormal romance saga featuring mysterious forces in magical woods, a legendary witch, and the three men destined to find her.

Multiple POV (including her men)
MMFM

This series is meant for readers 18 and over.
Beware: Cliffys ahead!

Possible triggers:
Sweary dialogue
Naughty humor
Graphic sex, including kink and various edgeplay
Gore and violence
Reference to past sexual assault and pregnancy loss
Toxic masculinity
General weirdness and medium-dark elements
Store Links: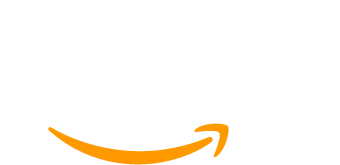 ---