Taken by the Pack
---
Author(s):
Laura Wylde
Series:
Her Pack Protectors
Book Number:
3
Release Date:
13th May 2022
This is a standalone book.
The average rating for this book is 5 out of 5
---
Genre

Paranormal
Harem Size

Small Harem (3 or 4)
Form

Wolves
Store Availability

Kindle Unlimited
Bodyguard
Military
A billionaire's daughter. An arranged marriage. And four men who are determined to save the soon-to-be bride from a miserable future.
I've always done what my father wanted. I've put my painting career on hold, helped with the oil business, and now I've agreed to marry the man he's chosen for me—or more accurately, for the business.
It's too bad my fiance is a lying, cheating scumbag who takes what he wants without a thought to anyone else.
But, as the wedding planning begins and the tabloids fill with my fiance's latest conquests, I find myself questioning the life I want, and the life I'm about to enter into.
Especially when the wolf shifters my father hired to protect me begin to show me how wonderful a life of freedom could be.
Lucky, a born flirt, is so easygoing it's hard not to be drawn in. He speaks his mind and lives his life without fear, but can I find the same courage in myself?
Wes, a teddy bear who has a whisk in his hand more often than a gun, catches me off guard and teaches me how to smile again, even as my unhappy wedding date approaches.
Toby, a flashback from my past, is the twin brother of the only rebellious choice I've ever made, and that old attraction is quick to resurface, along with memories of the person I used to be.
And finally Stark, the owner of Red Eye Security who never goes out in the field but gives in to my father's insistence, is all business until he catches me in an intimate moment.
Any one of these men would be worthy of my heart, not to mention my virginity, and they all seem set on talking me out of my arranged marriage; but what are they willing to offer in return?
If I don't follow my father's orders, I'll lose my family and my friends. If I do, I'll lose my freedom, my dreams of becoming a painter, and my happiness.
When I make the hardest decision of my life, will the men I've grown to care for be there to catch me if I fall?
---
Store Links: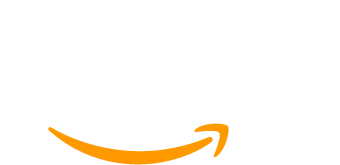 ---