Darkmoor Manor
---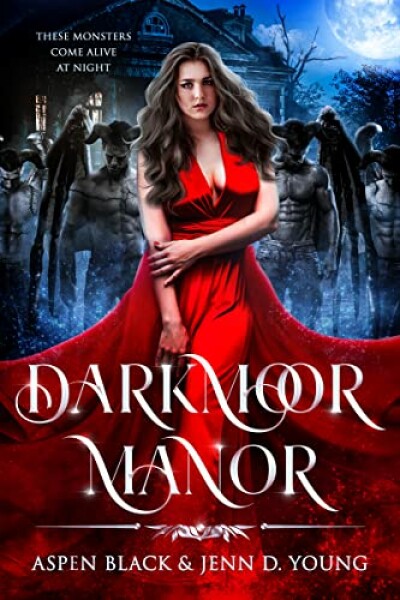 Author(s):
Aspen Black, Jenn D. Young
Release Date:
13th May 2022
The average rating for this book is 5 out of 5
---
Genre

Paranormal
Kink

Horns & Tails
Kink

Unique Peen
Form

Gargoyles
Store Availability

Kindle Unlimited
MM
Plus Sized Characters
I thought I was inheriting a life of glitz and glamour, but all I got was a castle that even a reality television show wouldn't touch.
After inheriting Darkmoor Manor, I was ready to start my new life living in a castle. Instead, what I found inside my new home was a world full of chaos and things that make even grown men cry.
The basement leads straight to hell and the only ones stopping demons from reigning terror on earth are four gargoyles... and me.
I was taught to fear monsters, but with time running out to stop the demons, I'm left with no other choice but to trust the monsters that turn to stone.
Will we succeed or will the demons bring hell right to my doorstep?
---
Store Links: