Knot For A Moment
---
Author(s):
Devyn Sinclair
Series:
Slate City Omegaverse
Book Number:
3
Release Date:
26th Oct 2023
This is a standalone book.
The average rating for this book is 4.22 out of 5
Trigger Warning

Abuse - Emotional
Trigger Warning

Abuse - Past
Trigger Warning

Abuse Trauma
Trigger Warning

Childhood Trauma
Trigger Warning

Death
Trigger Warning

Death outside of the Harem
Trigger Warning

Somnophilia
Trigger Warning

Stalker
Trigger Warning

Violence outside of the Harem
---
Genre

Human Omegaverse
Kink

Anal
Kink

Brat
Kink

Dirty Talk
Kink

Dom
Kink

DP
Kink

DVP
Kink

Female Sub
Kink

Group Sex
Kink

Knotting
Kink

Male Dom
Kink

Praise
Kink

Somnophilia
Kink

Spanking
Kink

Toys
Burn

Fast
Heat Level

🔥 🔥 🔥 🔥 🔥
Harem Size

Small Harem (3 or 4)
Trope

Fated Mates
Trope

Friends to Lovers
Trope

Second Chance
POV

1st Person POV
POV

Multiple POV
Age

FMC in their 20s
Tense

Past
POC

MMC - Black
Store Availability

Kindle Unlimited
Alphas
Angst
Dancers
Foursome
HEA
Insta-Love
Insta-Lust
Jealous/Possessive MMC
Marking
Pre-Established Harem
Tear Jerker
Threesome
Log in to suggest a tag
Five years ago I found my mate… and he has no idea.
I've spent my entire life doing two things: training to be a ballet dancer, and longing for a scent-match. My feet bled for one, and my heart bled for the other.
Then my first heat hit, and my deepest dream became my darkest secret.
I scent-matched with my best friend, and ran.
It's been five years since I last saw him—happily in someone else's arms—and I couldn't bear to break his heart.
But that was before. Before he joined my dance company, anger and grief in his eyes. Before I matched with the rest of his pack, whose scents drive me to the best kind of madness. Before I begged for forgiveness, even if I can never forgive myself.
But the more time I spend with them, the more I see the future I always wanted. A love that sweeps me away, keeps me safe, and never lets me go.
Every day, I fall deeper, and as I do, the more they see the truth: No matter how long it's been, I never gave up on that dream. Knot for a moment.
---
Store Links: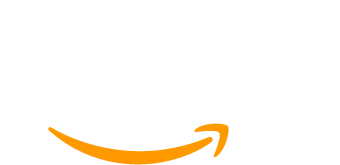 ---