Deafening Silence
---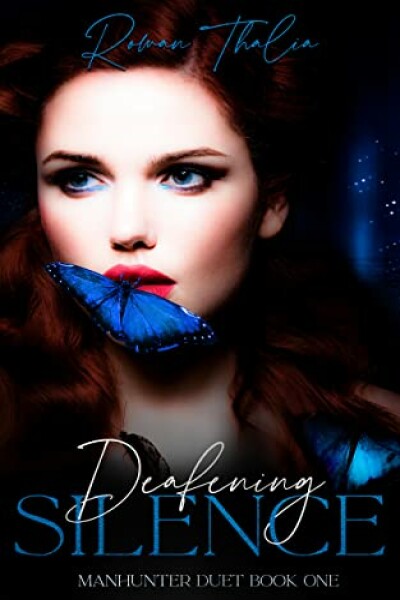 Author(s):
Rowan Thalia
Series:
Manhunter
Book Number:
1
Release Date:
2nd Aug 2019
Trigger Warning

Stalker
Trigger Warning

Unknown
---
Genre

Contemporary
Store Availability

Kindle Unlimited
Store Availability

Paperback
Abused Female
Dark
Serial Killers
Nine years I suffered, but no more.

My new name is Mia Harlow, and I am ready to live again.

It took a near-death experience to finally break away. I rebuilt my life from the ground up, and after three long years, I've found a reason to live again.

While I'm healing and learning what love is supposed to be, a serial killer is on the prowl. Her calling card intrigues me, a killer of men who abuse women. Something about the crimes seems familiar, but I push those thoughts to the back of my mind.

Everything is going great until my neighbor is attacked, and my life is plunged into turmoil. Just when I think all is lost, two men waltz into my life. Their differing strengths and personalities bring my past to the forefront and forces me to confront what is locked away deep inside of me.

Just when I think things can't get any worse, my house is destroyed, and it's evident that my ex is stalking me again. Amid the chaos, another man charges into the fray, pushing my limits to the extreme.

Will the deafening silence I've long held remain, or will I break it and overcome my past?
Can the three men who have given me strength shine a light in my darkest time? Or, will the darkness brewing inside of me prevail?

Blood will be spilled, and boundaries will be tested.
---
Store Links: