Desired by Darkness
---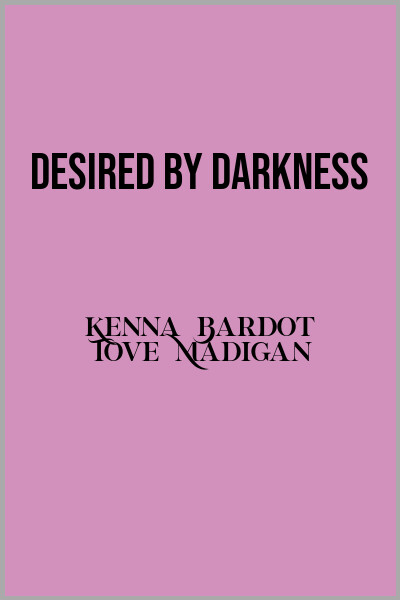 Author(s):
Kenna Bardot, Tove Madigan
Series:
Incarnate
Book Number:
1
This book has been unpublished
Release Date:
Unknown
---
Genre

Paranormal
Kink

Group Sex
Form

Demons
MM
Seven Deadly Sins
The hunt for the Seventh is over.

All it takes is a glimpse. One moment of recognition, and my life begins again. A new town. A different name.
Nobody can know what I am. I've spent nearly 200 years on the run.
There's just one problem.
The Sin inside me is tired of being chained, and the six males who find me tempt me in all the best ways even as they drag me back to the land of monsters they call home.
Being around my own kind should be easy, but even there I am an oddity.
I shouldn't exist, and if the inhabitants of Abyssus have it their way?
I won't.
---
Store Links: