Divinity & Ruin
---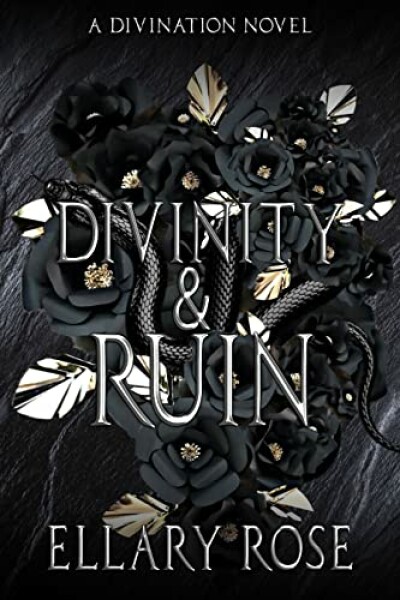 Author(s):
Ellary Rose
Release Date:
20th May 2022
This is a standalone book.
---
Genre

Urban Fantasy
Harem Size

Medium Harem (5 or 6)
Form

Gods & Goddesses
Store Availability

Kindle Unlimited
Mythology

Greek
What if you woke up one day and were murdered, but revived yourself by sucking the soul out of the demon that killed you? Well, that's exactly what happened to Tita Martin on the eve of her birthday and the big revelations didn't stop there. Finding out that demons are real was just the beginning of her journey. Having five strong and gorgeous Gladiator types show up in her apartment and whisk her away to another realm (with her faithful cat Raj in tow), she knew she wasn't just a regular human anymore.
Thrust into an unfamiliar world of Titans, Gods and Goddesses, demons and The Devil and apocalyptic prophecies, she is faced with learning about the formidable powers she didn't know she had. With the help of her new Guardians, charged by a virgin Goddess to protect her, Tita must find herself and the courage she needs to fulfill a foretold fate. A while simultaneously juggling her ever-growing feelings toward her irresistible protectors.
For, her new powers come along with a relentless curse, lust. Now she must learn to fight, navigate this new realm of fearsome inhabitants, and protect those around her from increasing danger. But first, she must learn how to keep her curse's insatiable lust from overwhelming them all.
---
Store Links: