InkHaven Academy: The Complete Reverse Harem Series
---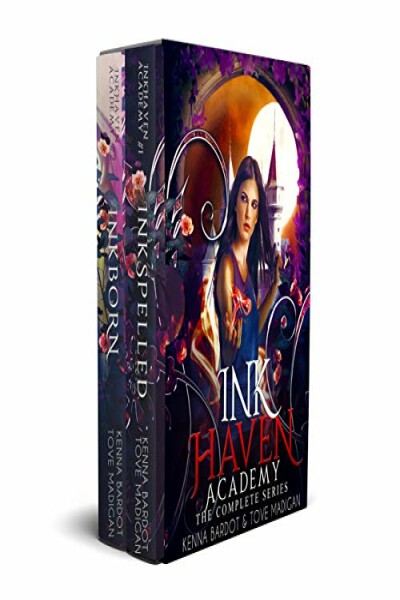 Author(s):
Kenna Bardot, Tove Madigan
Release Date:
22nd Mar 2020
This is a box set.
The average rating for this book is 4 out of 5
---
Genre

Paranormal
Kink

Group Sex
Trope

Academy
Store Availability

Kindle Unlimited
MM
By the end of the day, I'll be dead.

Every person in the City of Crimson has the date of their death Inked onto their skin. On that day, an Assassin of the Order of Zeevar comes to sacrifice our lives to the God of Resurrection. Children who survive are given the highest honor in the city - the opportunity to serve Zeevar and the Order themselves as one of the four Mages.

But people like me have no chance of passing the gruesome Trials. Four alluring guardians aren't likely to volunteer themselves for protection duty, and one does not survive InkHaven Academy by sheer, dumb luck.

Right?
---
Store Links: