The Heir Apparent
---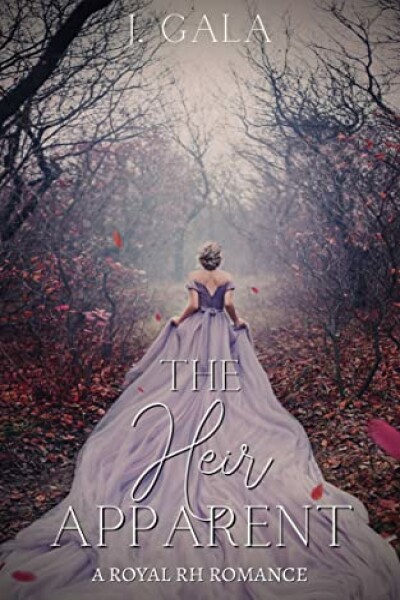 Author(s):
J Gala
Release Date:
14th May 2022
This is a standalone book.
---
Genre

Fantasy
Harem Size

Small Harem (3 or 4)
Store Availability

Kindle Unlimited
Bodyguard
Doctors
MM
Royalty
Distant descendant to the throne, Anevay was raised in a rural town where all she did was dream of a life in the city, a life she knew she would never have.
On the eve of her wedding to a man thirty-five years her senior, the kingdom is thrown into upheaval after a failed coup left her uncle, the king, and her cousins dead.
And leaving Anevay herself… the heir apparent.
She found herself torn away from the only world she'd ever known, and thrust into a position she was always told she would never hold.
Queen.
Palace life had none of the thrills of the city she'd dreamed about.
But it did have several intriguing—and frustratingly handsome—men there, meant to assist her in her new duties as ruler.
Riven, her guard, a headstrong and reckless man whose thirst for blood hid a softer, kinder side.
Tolliver, her political mentor, an arrogant curmudgeon bent on making her feel a fool at every turn.
Casimir, her personal palace physician, someone meant to know every secret of her body.
And Penn, an ambassador from an exotic land she'd never even heard of, a devilishly good-looking and sensual man who always seemed to find a reason to be near.
She was meant to be fixing the damage of the attempted coup, bringing her people back to the glory they'd once known, yet the lure of these men around her proves too strong to fight.
But enemies abounded, threatening not only the relationships between Anevay and the men she was beginning to love, but the success of her kingdom, and her very life…
---
Store Links: