The White Wolf Trilogy: The Complete Series
---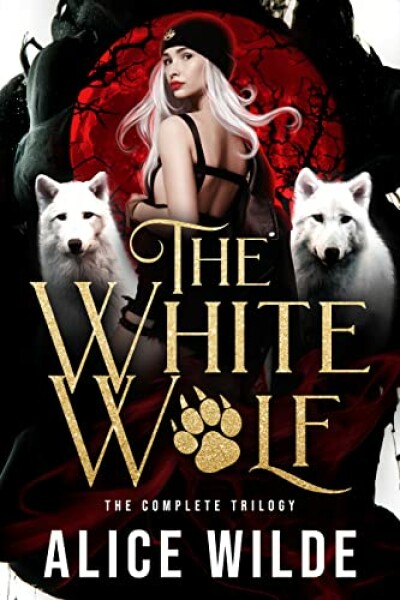 Author(s):
Alice Wilde
Release Date:
18th Nov 2021
This is a box set.
Trigger Warning

Abuse
Trigger Warning

Unknown
---
Genre

Paranormal
Burn

Slow
Trope

Fated Mates
Form

Shifters
Form

Wolves
Store Availability

Kindle Unlimited
Store Availability

Paperback
Dark
I've been lied to, abused, and betrayed…and yet somehow, that's the least of my worries.

Not when I find out I'm a wolf shifter too.

I've lived in the same small town my whole life, the kind of place where nothing out of the ordinary ever happens—right up until three imposing strangers show up determined to hunt me down.

They tell me I'm not who I think I am.

They tell me everything I've ever known is a lie.

The family that raised me are imposters meant to keep me from my destiny as heir of a powerful wolf shifter clan. They were sworn to keep me from my fate.

Now they're here protect me.

Or so these strangers tell me.

Strangers with sharp jaws, smoldering stares, and a lust for more than just my royal blood.

Turns out that finding out I'm a shifter is only the beginning. If the men and beasts around me have their way, it'll be my end, too.
---
Store Links: