Under The Mistletoe
---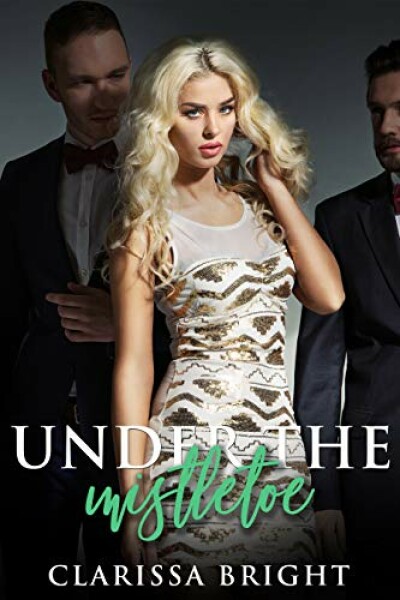 Author(s):
Clarissa Bright
Release Date:
29th Oct 2020
This is a standalone book.
---
Genre

Contemporary
Store Availability

Kindle Unlimited
Translation

Spanish
Holidays

Christmas
There are things you learn about men when you grow up with them—and I've spent my life watching my four men bloom from children into breathtakingly beautiful studs bristling with enough testosterone that a girl could choke on it.
Or choke on a few other things.
Especially when the weather traps me with them, and what's supposed to be a quick stop before going down to Florida turns into a night snowed in alone with four men I can never let myself see that way. Never let myself see as lovers, as confidantes, as anything other than the tangled, conflicted relationships forced on us in childhood.
But I don't know if I can help myself, either.
Especially when they all draw on me in their own way.
There's the overeager ingenue, my sweet boy who's always looked up to me, and whom I'm about to lose when he leaves for college. The quiet one who masks his self-doubt by spending all his time at the gym. The gentle one, the romantic who always knows the right words to say with that charming, flustered smile. And then the eldest, the one who's always commanded my heart, commanded my dreams, with the way he knows me inside and out, and knows exactly how to push my buttons.
Archer. Joe. Chris. Everett.
I can't want them. They can't want me.
But we just can't resist a kiss or four...when we find ourselves under the mistletoe.
---
Notes
This is a slightly reworked reprint from a now defunct pen name.
Store Links: