Conquered
---
Author(s):
Devyn Sinclair
Series:
Inertia
Book Number:
1
Release Date:
28th Jun 2022
Trigger Warning

Abuse - Past
Trigger Warning

Abuse - Sexual
Trigger Warning

Abuse Trauma
Trigger Warning

Death
Trigger Warning

Death outside of the Harem
Trigger Warning

Kidnap
Trigger Warning

Rape - in Character's past
Trigger Warning

Sexual Trauma
Trigger Warning

Slavery
---
Genre

Fantasy
Burn

Medium
Harem Size

Medium Harem (5 or 6)
Trope

Chosen One
Trope

Damsel in Distress
POV

1st Person POV
Age

FMC in their 20s
Tense

Past
Store Availability

Kindle Unlimited
Disability

Mute
Abused Female
Dark
Magic
Twins
𝐖𝐢𝐭𝐡𝐨𝐮𝐭 𝐦𝐲 𝐭𝐨𝐮𝐜𝐡, 𝐩𝐞𝐨𝐩𝐥𝐞 𝐝𝐢𝐞. 𝐒𝐜𝐫𝐞𝐚𝐦𝐢𝐧𝐠, 𝐛𝐮𝐫𝐧𝐢𝐧𝐠 𝐟𝐫𝐨𝐦 𝐭𝐡𝐞 𝐢𝐧𝐬𝐢𝐝𝐞 𝐨𝐮𝐭. 𝐀 𝐠𝐨𝐨𝐝 𝐩𝐞𝐫𝐬𝐨𝐧 𝐰𝐨𝐮𝐥𝐝 𝐰𝐚𝐧𝐭 𝐭𝐨 𝐬𝐚𝐯𝐞 𝐭𝐡𝐞𝐦.
𝐈 𝐝𝐨𝐧'𝐭.
In the empire of Khesere, magic rules. Those who can control it hold all the power, until that power turns on them and consumes them from the inside out. That's where I come in.
I'm an Inert. The opposite of magic, and the one thing that's sure to save a socerer's life before their power burns them into pieces. I'm also a slave. Faceless, voiceless, and chained.
Now I've been given to the Lorem, the empire's most elite group of sorcerers. Five men who represent everything that I hate in this world. They serve the emperor by carrying out his every whim. My enemies.These men are nothing like I expected. Their hatred of the empire burns almost as bright as the fiery fate I spare them from. And every day that passes, they become less my enemies and more the love I always dreamed of having.
But the Emperor is looking for something, and as the Lorem search, his eyes fall on me too. The more magic I consume, the more he wants me for his own. My lovers will fight to keep me safe and in their arms, because if the Emperor takes me, he'll never let me go.
---
Store Links: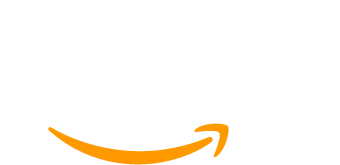 ---