Fae Blood
---
Author(s):
Genavie Castle
Series:
The Kenzie Chronicles
Book Number:
2
This series is completed
Release Date:
2nd Oct 2022
---
Genre

Urban Fantasy
Harem Size

Small Harem (3 or 4)
Form

Fae
Form

Vampires
Form

Witches, Warlocks & Mages
Form

Wolves
Store Availability

Kindle (Non-KU)
Store Availability

Paperback
Assassins
Log in to suggest a tag
Two heart wrenching secrets - An unbridled mage - And a vile project
Kenzie had never been so in love as the day Stellan and Caid had marked her; finally, she was theirs, and they were hers. Nothing could come between them. Or, so, Kenzie thought. But just a few days after they marked her, she discovered vital information they had conveniently omitted - thus: prompting their unceremonious ass-whooping.

After Caid and Stel's betrayal, Kenzie needed space, inadvertently making room for a sexy encounter with a temping bodyguard. Lost and heartbroken, Caid and Stellan succumb to blood rage. Caid's typically gentile and compassionate nature gives way to senseless frenzied violence that, without prompt intervention, could become permanent. Simultaneously, Stel is on the prowl in the wilderness with his Wolf threatening to take control.

Meanwhile, the rogue mage responsible for the assault on the pack is still on the loose, and Kenzie must find him before he finds her. She'll need to muster all her power to unearth his nefarious intentions. With the help of a mage named Erik, she's begun honing her Fae magic for the task, but their connection quickly flourishes beyond student and professor.

Can Kenzie find forgiveness, or will she walk away from Stellan and Caid forever?
Or, even if she does, will she get the chance?
More importantly, is she powerful enough to stand against the rogue?
---
Store Links: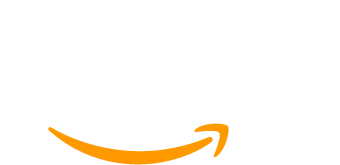 ---