Fractured
---
Author(s):
Leah Steele
Series:
Dear Darkness
Book Number:
1
Release Date:
24th Feb 2022
The average rating for this book is 5 out of 5
Trigger Warning

Assault
Trigger Warning

Blood Play
Trigger Warning

Death
Trigger Warning

Dub Con
Trigger Warning

Gun Violence
Trigger Warning

Knife Play
Trigger Warning

Non Con
Trigger Warning

Sexual Assault
Trigger Warning

Stalker
Trigger Warning

Unknown
Trigger Warning

Violence
---
Genre

Contemporary
Kink

Blood Play
Kink

Dub Con
Kink

Knife Play
Kink

Toys
Kink

Voyeurism
Burn

Fast
Build

Fast Build
POV

1st Person POV
Age

FMC in their 20s
Tense

Present
Store Availability

Kindle Unlimited
Assassins
Bodyguard
Dark
Gore
Kickass Woman
Serial Killers
Life has always been a game. I put on an act and wear a mask to hide my deepest desires. But what happens when my mask slips, and I fall in love with my inner darkness?
My first kill was an accident—not an accident really, but self-defense more like. The second time I killed was truly an accident. The all-consuming need to feel that rush again, took over me when the opportunity presented itself.
My third kill was given to me like a gift; the only thing missing was a bow. Someone's been watching me, a secret admirer. Instead of leaving me with flowers, they left me photos, a weapon, and a file on someone deserving their end. I shouldn't be more intrigued with my stalker—with the man who knows my deepest secret. But then again, I've never felt things the way normal people do.
Not one to wait on my stalker to reveal himself, I find myself obsessing over my new hobby. Lucky for me, that includes a few chiseled men I can't pass up. Maybe letting others in my bed will inspire my stalker to come forward.
---
Store Links: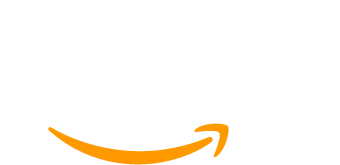 ---