Frozen Hearts
---
Author(s):
R.A Smyth
Series:
Halston U
Book Number:
1
Release Date:
4th Oct 2023
The average rating for this book is 3.33 out of 5
Trigger Warning

Abuse - Past
Trigger Warning

Abuse - Sexual
Trigger Warning

Dub Con
Trigger Warning

Non Con
Trigger Warning

Rape - in Character's past
Trigger Warning

Rape - off-page
Trigger Warning

Self Harm
Trigger Warning

Stalker
Trigger Warning

Unknown
---
Genre

Contemporary
Kink

Dirty Talk
Kink

Dub Con
Kink

Exhibitionism
Kink

Non Con
Harem Size

Small Harem (3 or 4)
Trope

Enemies to Lovers
Trope

Forced Proximity
Trope

Revenge
POV

Multiple POV
Age

FMC College Age (University)
Tense

Present
Store Availability

Kindle Unlimited
Dark
Jealous/Possessive MMC
Sports
Stepbrothers
Log in to suggest a tag
Halston University was supposed to be my fresh start, my chance to prove I can stand on my own, except it's not only passing classes I have to worry about.

Secrets…Desperation…Shattered Dreams… my life is one big balancing act. But what happens if I fall?

And then there's them - three guys, each with their own darkness and allure. My demons.

There's Logan, the golden boy on the ice, who believes in soulmates and love at first sight. He sees me, really sees me, and I can't help but feel drawn to him.

Royce, the brooding one. He's like a storm, unpredictable and dangerous, pushing me to confront parts of myself I'd long buried and awakening something dark within me. Every interaction is charged with venom and desire, a twisted dance that's both enthralling and frightening.

Then there's Grayson, my estranged stepbrother, dead set on revenge. Plotting my demise in the shadows of his ire and resentment, even as it threatens to consume us both. But what do you do when you can't deny the lingering feelings of attraction, of something more?

No matter how far I run, there is no escaping my past.

And, if my trauma doesn't swallow me whole, Grayson Van Doren surely will.
As the scars of the past come knocking on my door, I'll need to embrace the darkness to forge a path of redemption, maybe even love. A future for myself, one where I survive my demons.
---
Store Links: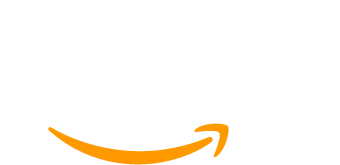 ---