Our Fae Queen Volume 2 (Books 4-6)
---
Author(s):
Traci Lovelot
Series:
Our Fae Queen Complete Collection
Book Number:
2
This series is completed
Release Date:
6th Nov 2023
This is a box set.
Trigger Warning

Violence
---
Genre

Fantasy
Kink

Brat
Kink

Female Switch
Kink

Group Sex
Kink

Male Dom
Kink

Male Sub
Kink

Orgasm Control
Kink

Primal Play
Kink

Spanking
Burn

Medium
Build

Slow Build
Harem Size

Medium Harem (5 or 6)
Trope

Chosen One
Form

Fae
Form

Kitsune / Fox Shifter
Form

Unique Shifters
POV

1st Person POV
POV

Multiple POV
Age

FMC College Age (University)
Tense

Past
POC

MMC - Latinx
Store Availability

Kindle Unlimited
Age Gap
Bodyguard
LGBTQIA+ Character
Magic
Mixed Species Harem
MM
Nerds
Royalty
Threesome
Log in to suggest a tag
To bring back ancient Fae magic and claim the crown, I'll need five consort bonds, one for each Fae kind.
That includes my quiet scholar, Nolan, the last of his people. But for a magical bond to form, we'll need something stronger than duty to bind us.
My first two consorts, Kenji and Angel, surprise me with a sweet and sexy birthday present while Nolan watches with desire in his eyes. Perhaps he's tempted after all.
Lyall's confidence as leader of the guard is shaken, but I need his strength now more than ever, especially since Rorik wants nothing to do with me.
Grumpy consorts, deceptive plots, and a captive heir to the throne… The odds are stacked against us.
It's up to me to stop the Unseelie who now possess ancient Fae secrets. Because if I fail, all the men I've come to love will die.
---
Notes
This omnibus box set contains the final three books of the complete Our Fae Queen series:
Book 4: Fated Queen
Book 5: Queen of Queens
Book 6: Warrior Queen
*Plus the Book 5 bonus chapter*
Store Links: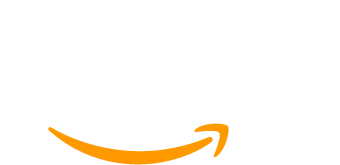 ---