Power of Fate
---
Author(s):
Jarica James

, Suki Williams
Series:
Mystic Harbor
Book Number:
1
Release Date:
11th Feb 2022
The average rating for this book is 4.5 out of 5
Trigger Warning

Abuse
Trigger Warning

Abuse - Emotional
Trigger Warning

Abuse - Past
Trigger Warning

Abuse - Physical
Trigger Warning

Childhood Trauma
Trigger Warning

Medical Trauma
---
Genre

Paranormal
Kink

DP
Kink

Group Sex
Kink

Knotting
Burn

Medium
Build

Fast Build
Harem Size

Large Harem (7+)
Trope

Fated Mates
Trope

Omegaverse
Form

Elves
Form

Fae
Form

Gargoyles
Form

Incubus
Form

Shifters
Form

Sirens
Form

Unique Shifters
Form

Witches, Warlocks & Mages
Form

Wolves
POV

1st Person POV
POV

Multiple POV
Age

FMC in their 20s
Tense

Present
Store Availability

Kindle Unlimited
Abused Female
Age Gap
Alphas
Brothers
Harem Evolves Over Time
Insta-Lust
Jealous/Possessive MMC
Law Enforcement
LGBTQIA+ Character
Magic
Marking
Mixed Species Harem
MM
Naive
Quirky
Threesome
Twins
Virgin FMC
Virgin MMC
My name is Ella Vance, and I'm not crazy.
Supernaturals are real.
No one believes me, especially my family who would rather lock me away for it.
Now I find myself in Mystic Harbor looking for a fresh start and that's all in the past. This is my opportunity to find out who I am and finally do what I've always wanted to do. With a new journal in hand, I can finally start writing the stories that have always filled my head.
Any hopes of flying under the radar are quickly dashed when I realize that I'm the only human in Mystic Harbor, and I've caught the attention of quite a few residents.
But what's so special about a human omega with absolutely no filter?
When things get weird, I mean weirder, I end up bonding with not one, not three, but seven mates who help me realize that maybe I'm not so human after all. With my newfound magic going crazy and figuring out how to be in a relationship, I realize quickly I'm in over my head.
Of course, fate doesn't stop there. The stories I've been writing are coming to life and I have no clue how to stop it. The local witches call for help and my entire world is flipped upside down.
I'm not sure how I ended up in this town, but it's quickly becoming clear that I've finally found somewhere I belong. Now I just need to figure out how my stories are coming to life and what we're going to do to stop it.
No big deal, right?
---
Store Links: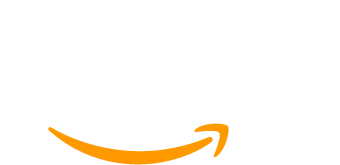 ---