Riches To Riches-Part One
---
Author(s):
Ames Mills
Series:
Abbs Valley
Book Number:
1
Release Date:
30th Jun 2022
The average rating for this book is 5 out of 5
Trigger Warning

Blood/Gore
Trigger Warning

Childhood Trauma
Trigger Warning

Death
Trigger Warning

Kidnap
Trigger Warning

PTSD
Trigger Warning

Rape - in Character's past
Trigger Warning

Sexual Assault
Trigger Warning

Sexual Trauma
Trigger Warning

Suicide
Trigger Warning

Torture
Trigger Warning

Violence
Trigger Warning

Violence outside of the Harem
---
Kink

Anal
Kink

Breath Play
Kink

DP
Kink

DVP
Kink

Group Sex
Kink

Praise
Kink

Rope Play
Kink

Sexual Asphyxiation
Kink

Spanking
Harem Size

Medium Harem (5 or 6)
Trope

Enemies to Lovers
Trope

Friends to Lovers
Trope

Mafia
POV

1st Person POV
POV

Multiple POV
Age

FMC in their 20s
Store Availability

Kindle Unlimited
Abused Female
Abused Male
Action
Angst
Dark
Harem Evolves Over Time
Jealous/Possessive MMC
Kickass Woman
MM
Nerds
Romantic Suspense
Serial Killers
Threesome
Virgin MMC
Mafia.

We've all heard of them and think you will never meet anyone in the Mafia.

In Abbs Valley, a city in sunny California, we hide in plain sight. The guy you see at the grocery store or pass in the street. Or the girl who sat beside of you in the nail salon or hides as a socialite.

That' me. Alessa Poletti. Entrepreneur, socialite, and leader of the Italian Mafia.

Ryder, Dex, Gage, and Holden are my team. What happens when Leo waltzes into my life turning it upside down and everyone in it?

One lie. One secret.

That's all it took to bring it all burning down around you. Jealousy and hidden desires from the four guys you thought only saw you as friend and their boss stoke that flame even higher. With a new guy in your life, four guys you thought were friends vying for your affection, a past flame that refuses to be blown out, and threats lurking in every corner you fight like hell to come out of the fire alive. Especially since I have a secret of my own.
---
Store Links: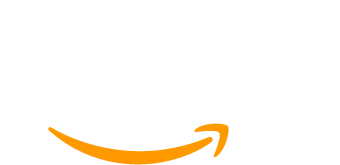 ---