Shadows Scorch
---
Author(s):
C. Rochelle
Series:
Wings of Darkness + Light
Book Number:
3
This series is completed
Release Date:
12th Dec 2020
The average rating for this book is 4 out of 5
Trigger Warning

Blood Play
Trigger Warning

Dub Con
---
Genre

Paranormal
Kink

Anal
Kink

Blood Play
Kink

Dub Con
Kink

Group Sex
Kink

Spanking
Kink

Voyeurism
Burn

Fast
Heat Level

🔥 🔥 🔥 🔥
Build

Medium Build
Harem Size

Small Harem (3 or 4)
Trope

Chosen One
Trope

Fated Mates
Trope

Forbidden Love
Trope

Friends to Lovers
Form

Angels
Form

Demons
Form

Gods & Goddesses
Form

Reapers
POV

1st Person POV
POV

Multiple POV
Age

FMC in their 20s
Store Availability

Kindle Unlimited
Store Availability

Paperback
Mythology

General Mythology
Alphaholes
Dark
Harem Evolves Over Time
Insta-Love
Insta-Lust
Jealous/Possessive MMC
Kickass Woman
LGBTQIA+ Character
Mixed Species Harem
MM
Threesome
A shattered harem
A missing goddess
A looming threat against humanity

Just another day in the life of Dark Mercy!

What fresh Hell is this? You know, for being such a bad bitch, I sure know how to make some very bad decisions. I went ahead and followed a sexy psychopath to the Garden of Eden with no clue how to access my full powers or return to my Champions back on Earth.

Assuming they still want me after what I've done!

Heaven's Tribunal and Hell's Council have been plotting against the human race for centuries and I'm apparently the only one who can stop them. The trouble is, I still don't have all the pieces of the puzzle and all three realms are running out of time. Oh, and first, I need to defeat the Big Bad before I accidentally end up on the wrong side of history.

Can't a legendary goddess catch a break?

Once I learn to master all four elements, I can finally achieve my divine destiny and restore the balance between angels, demons, and humans. With my Champions by my side - and an army of my own - I'm ready to fully step into my power and bring my enemies to their knees.

Hell hath no fury like a revolution whose time has come.
---
Notes
The Wings of Darkness + Light trilogy is an alternate history that imagines "What if angels and demons walked among us?"

This is a steamy, paranormal romance with an urban fantasy, alternate-history setting. Our heroine is a force to be reckoned with who never has to choose just one man.

MMMFM
Multiple POV

This series is meant for readers 18 and over.
Shadows Scorch is the last book in the trilogy (but prepare for some spinoffs)

Possible triggers:
Sweary dialogue
Naughty humor
Graphic sex
Plenty of side-eye toward the Old and New Testament and societal class systems
Gore and violence
Notes from the author
Store Links: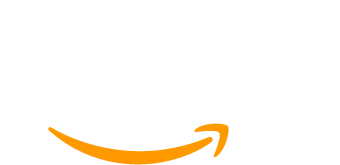 ---