Third Encounter
---
Author(s):
Jenna M. Jett
Series:
Alien Academy
Book Number:
3
Release Date:
31st Aug 2020
The average rating for this book is 4.75 out of 5
---
Genre

Paranormal
Burn

Slow
Harem Size

Small Harem (3 or 4)
Trope

Academy
Form

Aliens
POV

1st Person POV
Age

FMC College Age (University)
Store Availability

Kindle Unlimited
Royalty
Log in to suggest a tag
I'm Zoe, and I'm a half-alien…
I've survived the first year of school at Alien Academy, but it wasn't easy. Headmaster Steivis disappeared without a trace. Of course, the academy needed an interim admin until he returned, and the academy council supplied one. Headmistress Antrintsk. A 3-foot tall fairy kin who packed a punch. And who also expelled me.
Death and Loss Surrounds Me…
That dratted murdering shapeshifting monster on campus is the root of all my problems. Why is it stalking me? Why is it killing students? There's nothing special about me—other than being half alien—but I can't help but wonder if the monster's presence might be due to my dad. He took off when I was eleven, and I haven't seen him since. Where did he go? Why'd he leave? I'd just gotten access to academy records and hoped to find a clue to who my dad is and where he might be. But then, you know…expulsion a la the evil fairy kin Antrinsk.
So, I'm back in Yukestown, feeling like a total failure. My BFF and roommate Celia came with me for the summer. She's worked super-hard to distract me. To cheer me up. But mostly, I spend my time thinking about the three guys I've fallen head-over-heels for who I had to leave behind. All royalty. From far-off planets. Lumino with that platinum hair and eyes all shades of blue and gold, Xanirius, the most alien looking with his pale-gray skin and those mysterious tattoos, and Prince Jhoren, the only one who actually uses his title on a daily basis. They've stolen my heart, and here I sit at home in exile. Will I ever see them again?
I need a plan…
I have to find a way to get back into the academy. Only there will I be able to follow my heart to my three sexy alien men. Only there can I hope to find clues leading to my father and the truth of my alien half. But three things play a treacherous role in my future plans… The monster on a killing spree. An intergalactic war that has officially come to pass—is Earth in danger? And the biggest tiny ass-kicker blocking my return to campus? Headmistress Antrinsk, who mentioned something about a tribunal. For what, who knows?
---
Store Links: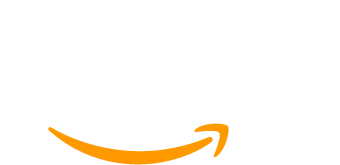 ---