Three Times The Country Lovin'
---
Author(s):
Pepper Swan
Series:
Dirty Coyote Series
Book Number:
5
Release Date:
12th Nov 2023
This is a standalone book.
The average rating for this book is 3.75 out of 5
---
Genre

Contemporary
Harem Size

Small Harem (3 or 4)
Trope

Single Parent
Store Availability

Kindle Unlimited
Babies, Pregnancy or Children
HEA
Log in to suggest a tag
With no GPS for my life, I rolled into Sweet Whiskey – the land of my aunt and uncle's hospitality. Just one tiny glitch – the town is also home to my MIA baby daddy, clueless about his sweet little girl.

Picture this: the bar I was slinging drinks at slammed its last shot, leaving me jobless. Cue the dramatic music, and I'm back in my favorite summer haunt, crashing with my kin. Oh, did I mention the town where I once drooled over three teen dreamboats?

Now, hang on tight, because Mickey Finn – yes, the same guy who fueled my teenage fantasies – had sashayed into that bar before it closed looking all adult and ruggedly handsome. Things heated up faster than water dancing across a hot skillet. Can you blame me for sparking some fireworks out in the parking lot?

Nine months later, I'm officially a mom to Annie, and Mickey? He's oblivious, chilling back in Sweet Whiskey like it was no big deal.

Enter my ex-prizefighter uncle, throwing punches inside the local country dance hall like it's a free-for-all. Trying to get Mickey to step up, but the guy is forever clueless.

In rides Colt Johnson, crush number two, cape not included, but hey, a girl can dream, right?

And then there's Scotty Belmont – crush number three. Tall, dark and way too good looking for my own good.

Can my life get any more complicated?

Yep, there's more! Despite the circus of crushes and the baby bombshell, I'm rocking confidence like a runway model. Suddenly, I'm offered a gig at Dirty Coyote dance hall. Adulting beckons, and I'm doing everything I can to grab that bull by the horns – for Annie, for me, and for the adventure of it all.

Can I juggle heartthrobs and paychecks? Is it a bird? Is it a plane? Nah, it's just me, trying to pull it all together in Sweet Whiskey, with my darling baby in tow. Let the wild ride begin!
---
Store Links: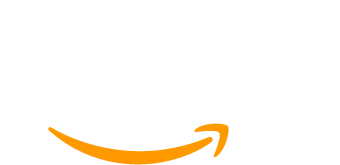 ---