Total Lunar Eclipse
---
Author(s):
M.J. Marstens
Series:
The Afflicted Zodiac
Book Number:
3
This series is completed
Release Date:
25th Aug 2019
The average rating for this book is 3.67 out of 5
---
Genre

Paranormal
Kink

Anal
Kink

DP
Kink

DVP
Kink

Group Sex
Kink

Male Dom
Harem Size

Large Harem (7+)
Form

Gods & Goddesses
POV

1st Person POV
POV

Multiple POV
Store Availability

Kindle Unlimited
Store Availability

Paperback
Mythology

General Mythology
Mythology

Greek
Alphaholes
Humorous
Magic
Other Woman Drama
Quirky
RomCom
Twins
Log in to suggest a tag
I'm your Venus. . .
I'm your fire. . .
Wait, fire?
That's code for help!
Hold on, Trust Tree Sisters, I'm coming (and not in the sexy way).
Better yet, I'll send Super Blue because I'm elbow deep in some sh*t.
Not actual sh*t, but close enough. . .
Because with each passing second, Lina (a.k.a petty see you next Tuesday cushion) accumulates more power.
And she's not playing to win anymore. . .
She's playing to kill. . . and not just me, but all my man-gods.
Funny how love sneaks up and tears your heart right of your chest, but I would die for these men.
And if I'm not careful, they might just die for me.
Now I'm in a race against time to reach my man-gods and break a curse before all hell breaks loose on Earth. . . and I lose them all.
I'm going to need help from every dimension. . . I might even need to call upon ol' Blue again.
Trust Tree Sisters, take arms.
The time has come; we have a B-hole to catch.
Let's just hope we get to her before the Total Lunar Eclipse.
---
Store Links: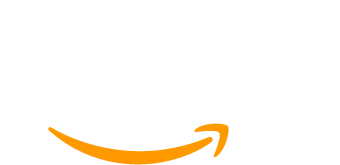 ---