Tyson, Rain, Dash
---
Author(s):
Mary Martel
Series:
Ariel Kimber Novellas
Book Number:
1
Release Date:
7th Jun 2020
The average rating for this book is 4.5 out of 5
---
Genre

Paranormal
Harem Size

Large Harem (7+)
Form

Witches, Warlocks & Mages
Store Availability

Kindle (Non-KU)
Log in to suggest a tag
Blurb for Tyson:

Tyson Alexander is a long time member of a coven of witches who are more like brothers than simply friends.
There are seven of them total in the coven and all of them are male. The majority of them come together from broken, messed-up families and have nothing else in this world that matters outside of each other.
Then, six months ago, everything changed when they shared a dream about a beautiful, sad girl who was just like them. That's to say, a witch.
Then, she moved in next door to them and changed their entire lives, turning everything upside down.
And they all, every single one of them, loved her for it.


Blurb for Rain:

Rain Kimber thought that finding his daughter and finally being able to be a part of her life after so many years without her would be the end of his adventure.
He thought he'd find her, take care of the woman who'd stolen his child away from him (you don't want to know), and then the two of them would immediately become the family they'd been before she'd been taken. Rain would soon learn that life didn't always work out the way you wanted it to, and really? That was a lesson he should have learned a long time ago.
But it wasn't all about heartbreak for Rain. With his daughter he gained an entire Coven of family, even the ones he didn't want. What father got along with all of his daughter's boyfriends? Not Rain, that's for sure.
Just as life wasn't all about heartache anymore for Rain didn't mean it was all about happiness and rainbows either. The Alexander Coven, the one his daughter had joined, seemed to be a magnet for trouble and Ariel Kimber was right in the middle of it. Which meant Rain was right there with her.
And he wouldn't have it any other way.


Blurb for Dash:

Dash Flynn always thought he was damaged beyond repair.
Both a mother and a grandmother who had wanted him to be born a female witch, growing up, he was nothing but a disappointment to those around him.
His father had fought for him as best as he could before he disappeared from Dash's life, leaving him to grow up with the two women they both had hated most in this world.
Years later, Dash thinks his life is finally coming together.
He has his brothers, his coven, and his sweet angel, Ariel. Finally a woman in his life deserving of his love.
But is that enough?
Only time will tell.
---
Store Links: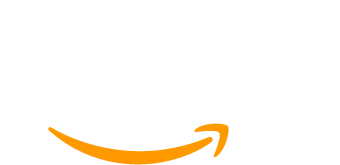 ---