Vampire Visions
---
Author(s):
M.F. Adele
Series:
The Chronicles of Sloane King
Book Number:
2
Release Date:
24th Jun 2020
The average rating for this book is 5 out of 5
Trigger Warning

Abuse - Child
Trigger Warning

Abuse - Drug Use
Trigger Warning

Rape - in Character's past
Trigger Warning

Rape - of Secondary Character
Trigger Warning

Suicide
Trigger Warning

Violence
---
Genre

Paranormal
Kink

Group Sex
Burn

Medium
Heat Level

🔥 🔥 🔥 🔥
Build

Medium Build
Harem Size

Medium Harem (5 or 6)
Trope

Fated Mates
Trope

Villains & Anti-Heroes
Form

Angels
Form

Demons
Form

Devil
Form

Fae
Form

Shifters
Form

Vampires
Form

Witches, Warlocks & Mages
POV

1st Person POV
POV

Multiple POV
Age

FMC in their 20s
Tense

Past
POC

MMC - Asian
POC

MMC - Black
Store Availability

Kindle Unlimited
Store Availability

Paperback
Foursome
Kickass Woman
Magic
Mixed Species Harem
MM
Royalty
Telepathic
I am not a good person.
I may have lied about the "occasional murder spree" bit, but I did say it was justified, right? It totally is, I swear.
Over the last week, countless heads have rolled—mine included. My life is becoming a roller coaster. Not the fun kind either. It's the kind that makes you sick when your feet finally hit the ground.
All of my mates are now living under one roof. My roof. And my ebony tower just got really f*****g crowded.
The trail to stop that drug just keeps getting more twisted. Now my guys and I are off to deal with the kind of psycho that makes me look like an innocent angel.
More bloodshed is coming, and it always comes at a price.
I'm Sloane f*****g King, Druid Princess.
But don't let that title fool you...
I'm no damsel in distress.
---
Notes
This is a series-wide disclaimer for The Chronicles of Sloane King.
Current books include: sex between two or more partners, explicit language, murder, blood, graphic violence, BDSM scenes, MM scenes, and a poly relationship.
Current books include mentions of: child abuse, rape, drugs, domestic violence, suicide, controversial religious beliefs, and open relationships.
If any of the scenarios listed trigger or offend you, please do not read this series. If you have any questions about content, please contact me for clarification.
Store Links: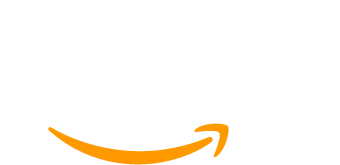 ---