XXXVII: The Elite
---
Author(s):
Serenity Ackles
Series:
XXXVII
Book Number:
1
Release Date:
2nd Sep 2023
The average rating for this book is 2.81 out of 5
Trigger Warning

Abuse - Alcohol Use
Trigger Warning

Abuse - Drug Use
Trigger Warning

Bully outside of Harem
Trigger Warning

Bully within Harem
Trigger Warning

Death
Trigger Warning

Death outside of the Harem
Trigger Warning

Dub Con
Trigger Warning

Sexual Humiliation
Trigger Warning

Underage Drinking
Trigger Warning

Violence
Trigger Warning

Violence outside of the Harem
---
Genre

Contemporary
Kink

Anal
Kink

Dub Con
Kink

Exhibitionism
Kink

Group Sex
Kink

Orgasm Control
Kink

Sex Dungeon
Kink

Sexual Humiliation
Kink

Voyeurism
Burn

Medium
Heat Level

🔥 🔥 🔥 🔥
Build

Medium Build
Harem Size

Small Harem (3 or 4)
Trope

Academy
Trope

Billionaire
Trope

Bullying
Trope

Enemies to Lovers
Trope

Forbidden Love
Trope

Rags to riches
Trope

Revenge
Trope

Secret Societies
Trope

Villains & Anti-Heroes
POV

1st Person POV
POV

Multiple POV
Age

FMC College Age (University)
Tense

Present
POC

MMC - Asian
POC

MMC - Black
Store Availability

Kindle Unlimited
Alphaholes
Dark
FF Outside of Harem
Jealous/Possessive MMC
Kickass Woman
LGBTQIA+ Character
MM Outside of Harem
Mystery
Pre-Established Harem
Teacher
Log in to suggest a tag
James Keyingham University: a college for the country's richest, most powerful and influential elite…
My brother is serving a life sentence for a murder I know he didn't commit. Things don't add up, and all the evidence about the case seems to have disappeared.
One scholarship later, and I'm attending James Keyingham University. If I want to prove him innocent, I've got to keep up my grades long enough to find out the truth about what happened that night.
Every student here belongs to a family whose wealth puts them in the top 1% of the whole country. Including Synclair Keyingham, the younger brother of the guy mine confessed to killing.
Only, Syn doesn't feel enough justice has been served and he's determined to make my brother pay…
…By taking his revenge out on me.
With his best friends, Royal and Gemini, by his side, Syn has turned the whole campus against me, and my life is getting more hellish with each passing day.
Unfortunately for Syn, I've already lost everything. When you've got nothing left to lose, desperation can make you suffer through terrible things. No matter what hell he has planned for me, I've got one shot at finding the truth and I'll do whatever it takes for my brother to walk free.
And then I'll make Syn, Royal, Gemini—and the rest of the student body—get down on their knees and beg for forgiveness.
---
Store Links: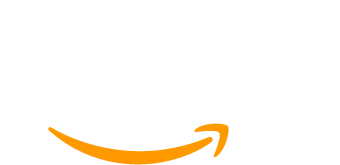 ---