Academy of Sorcery: Term 1: Unleashing Trials
---
Author(s):
Alexa B. James, Athena Phoenix
Series:
Academy of Sorcery
Book Number:
1
This series is completed
Release Date:
10th Oct 2019
The average rating for this book is 2.75 out of 5
Trigger Warning

Bully outside of Harem
Trigger Warning

Bully within Harem
---
Genre

Paranormal
Harem Size

Small Harem (3 or 4)
Trope

Academy
Trope

Bullying
Trope

Enemies to Lovers
Trope

Forbidden Love
Form

Witches, Warlocks & Mages
Age

FMC College Age (University)
Store Availability

Audiobook
Store Availability

Kindle Unlimited
Store Availability

Paperback
Magic
Teacher
Magic is dangerous.

I should know. It got me a thirty-year sentence scrubbing toilets for a scumbag wizard.

My only hope is the Unleashing, a ceremony that unlocks the dormant powers of magical descendants when we turn eighteen. Since my mom was a lowly psychic, I don't expect to be blessed with much more than the ability to forecast the weather.

But when the sorcerers unlock my magic, all hell breaks loose. Turns out, I'm not a wizard, witch, or even a sorcerer. I'm…something else.

Because of my unique abilities, I'm required to attend the Academy of Sorcery until I learn to harness and control my magic. Not only that, but the three sexiest and most powerful sorcerers on campus are assigned to guard me night and day. Jackpot, right?

Not quite.

Turns out these guys aren't too happy with the arrangement, and they show it by making my life hell. That's just the beginning of my troubles. The mean-girl squad declares open season on me, a mysterious woman attacks me every time I step off campus, and my professor is too hot for his own good. And when it's time to find a weapon to help me master my abilities, my magic chooses… a spork.

It's going to be a long year.
---
Store Links: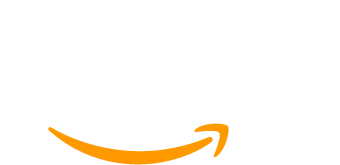 ---