Academy of Sorcery: Term 2: Fallen Master
---
Author(s):
Alexa B. James
Series:
Academy of Sorcery
Book Number:
2
This series is completed
Release Date:
16th Feb 2020
The average rating for this book is 5 out of 5
Trigger Warning

Bully outside of Harem
Trigger Warning

Bully within Harem
---
Genre

Paranormal
Harem Size

Small Harem (3 or 4)
Trope

Academy
Trope

Bullying
Trope

Enemies to Lovers
Trope

Forbidden Love
Form

Witches, Warlocks & Mages
Age

FMC College Age (University)
Store Availability

Audiobook
Store Availability

Kindle Unlimited
Store Availability

Paperback
Magic
Teacher
Magic is unpredictable.

I should know. It got me in hot water with four sexy sorcerers last semester.

This semester, I've got my hands full, but things are looking up. My weapon is now my biggest supporter, even if she likes to go rogue and has her own ideas about what I need in every situation. My friends are by my side, and the Bellas are under my thumb now that they owe me. Even Rocco's tolerable.

But when I find out my dad has taken over my contract with my evil boss, I'm not about to let him go without a fight.

Because of my unique abilities, I'm required to stay at the Academy of Sorcery until I learn to harness and control my magic. But with Cleo by my side and the three most powerful sorcerers on campus backing me up, I know I can save my dad even from afar.

At least, I think the guys have my back.

When disaster strikes, I don't know who I can trust. Ryker's still set on making my life hell, the Bellas probably want me dead, and even my friends have betrayed me before. Then there's the mysterious new dark arts teacher on campus. There's only one way to find out the truth.

It's time to turn up the magic.

Good thing my professor knows exactly how to handle it.
---
Store Links: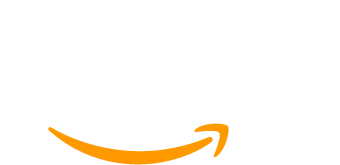 ---