Eight Bikers' Heir
---
Author(s):
Nicole Casey
Series:
Love by Numbers 2
Book Number:
7
Release Date:
20th Nov 2023
This is a standalone book.
---
Genre

Contemporary
Harem Size

Large Harem (7+)
Trope

MC
Trope

Pregnancy
POV

1st Person POV
POV

Multiple POV
Store Availability

Kindle Unlimited
Triplets
Log in to suggest a tag
A biker gang wants me to have their baby? This must be some wild joke.

It all started with a flirty chat with Kai, the leader of the Iron Serpents MC. One wild night led to something I never saw coming: I was pregnant.

I thought I'd be raising my child alone, but the gang makes a shocking offer: they need an heir, and they promise to support me throughout my pregnancy. Sure, it's unconventional, but who can resist this kind of adventure?

Moving into their clubhouse, I'm surrounded by eight drop-dead gorgeous men.
Kai, the grumpy and commanding leader, stirs my desires like a tempest on a motorcycle. Auden, the VP, ignites a fire within me, making my knees weak. Hayden exudes adventure and danger, stoking my wildest temptations. Bradley's fiery unpredictability sparks a sensual inferno. The Brookmyre triplets, with their charisma, leave me longing for more. And then there is Lincoln, a blend of strength and vulnerability that awakens an irresistible longing.

With bodies sculpted for sin and eyes that penetrate my soul, these bikers ignite a passionate storm within me. Throughout my pregnancy, they shower me with care, and every day I fall for them a little harder.

But as my due date approaches, emotions are all over the place. The contract's ending, and I'm clueless about what comes next. And just when I think things couldn't get crazier, a rival gang catches wind of our arrangement, putting us all at risk.

Will our newfound family survive the impending danger?
---
Store Links: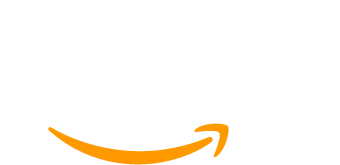 ---