Three Stepbrothers' Prize
---
Author(s):
Nicole Casey
Series:
Love by Numbers 2
Book Number:
2
Release Date:
18th Jan 2023
This is a standalone book.
---
Genre

Contemporary
Harem Size

Small Harem (3 or 4)
Store Availability

Kindle Unlimited
Stepbrothers
Taboo
Twins
Log in to suggest a tag
My three cocky stepbrothers love playing games…and I'm their new target.
Parvati
My mom's remarrying a billionaire.
Which means I'm getting three arrogant, spoiled stepbrothers.
Desperate to distract myself from the wedding, I cut loose the night before.
And who better to do it with than Damien?
A smooth-talking charmer with irresistible dimples and blue eyes.
Too bad that Damien isn't just anyone, but one of my new stepbrothers!
Worse, I've just spilled my guts to his identical twin, Dax.
I should've noticed that despite his looks, Dax is nothing like his player twin Damien.
Dax is the guy next door who knows how to do yard work and isn't a spoiled jerk.
As if my humiliation wasn't bad enough their brother Daniel hears about my indiscretion.
Who, by the way, is just as handsome as the other two.
Quiet and brooding, Daniel's a leader. A man who takes charge.
Why did I have to end up with three hot-as-sin stepbrothers?
And why can't I control my inappropriate thoughts?
I wish I could get out of the family's Hawaiian honeymoon.
But there's no chance unless I tell my mom what I did -
Which I would never.
I vow to stay away from the brothers.
But their shameless flirting makes it impossible.
And my body is desperate for their touch.
I know I shouldn't cross the line with them but my desires override logic.
Soon, I discover that my actions have consequences I could never imagine.
And the little game they have going just makes it worse.
Does my taboo relationship with my three stepbrothers stand a chance or am I doomed?
---
Store Links: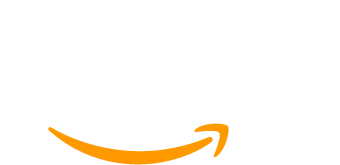 ---