Gemini Wild
---
Author(s):
Laura Navarre
Series:
Dark Witch Academy
Book Number:
3
This series is completed
Release Date:
14th Nov 2023
Trigger Warning

Unknown
---
Genre

Paranormal
Burn

Fast
Harem Size

Large Harem (7+)
Trope

Academy
Trope

Chosen One
Trope

Enemies to Lovers
Trope

Fated Mates
Trope

Forbidden Love
Trope

Found Family
Trope

Secret Societies
Form

Dragons
Form

Fae
Form

Witches, Warlocks & Mages
Form

Wolves
POV

1st Person POV
POV

Multiple POV
Age

FMC College Age (University)
POC

MMC - Asian
Store Availability

Kindle Unlimited
Mythology

Roman
Action
Age Gap
Alphas
Angst
Insta-Love
Insta-Lust
Kickass Woman
LGBTQIA+ Character
Magic
MM
Psychic
Royalty
Teacher
Telepathic
Log in to suggest a tag
I summon the Fae King. I claim his twisted heart. Will the curse of Avalon Academy claim me?

Only I would start my new semester at the dark witch academy with a kidnapping (mine) on dragonback and end the night with a marriage proposal I don't want from the King of the Dark Fae.

My intense and sinister kidnapper.

Suddenly I'm not only Zara Gemini, the wild rebel queen who's supposed to save the witching world. I'm the misfit new student at the Avalon Academy for Promising Royals of the Faerie Court. And the unwilling future bride of Zephyr, the Dark Fae King. He claims our union is his last chance to break this curse that's destroying his realm.

Plus I'm already up to my royal neck in dangerous warlocks who'll kill to rule at my side.

Sounds delish, right?

Not so much. See, the enchanted secret world of Avalon has a dark side, and so does this Hades-Persephone fairytale my latest suitor and I are enacting. Sure, Zephyr might be powerful as a god. He's the sexy-pretty hottie every Fae at court is jonesing to snag. Turns out he's also twisted AF.

Let's just call Zephyr a fixer-upper.

Thankfully, my warlocks track me to Avalon, and they've got a hate-hate history with Zephyr. They're hella determined to help me bust out of this joint and get us all back home to our cobbled-together found family.

First I've got a curse to break and a kingdom to save. That's gonna take all seven of my witchy suitors learning to trust each other, plus something even more risky from the Dark Fae King to me and my guys.

That twisty, shifty, shattered heart of his needs to dare to love.
---
Store Links: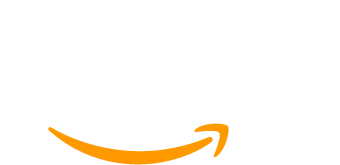 ---