Gypsy Freak
---
Author(s):
Kristy Cunning
Series:
All The Pretty Monsters
Book Number:
2
This series is completed
Release Date:
4th Jan 2019
The average rating for this book is 4.64 out of 5
---
Genre

Paranormal
Kink

Orgasm Control
Burn

Slow
Harem Size

Small Harem (3 or 4)
Trope

Memory Loss
Trope

Monster Romance
Trope

Villains & Anti-Heroes
Form

Incubus
Form

Shifters
Form

Vampires
Form

Witches, Warlocks & Mages
Form

Wolves
POV

1st Person POV
POV

Multiple POV
Age

FMC in their 20s
Tense

Present
Store Availability

Audiobook
Store Availability

Kindle Unlimited
Store Availability

Paperback
Alphas
Humorous
Kickass Woman
Magic
Mixed Species Harem
Pre-Established Harem
What's it like to be a monster in a town full of monsters, who don't know you're a monster?
Complicated and a little scary, but doable.

What's it like to be the girl who can't die...that everyone seems to always want to kill?
Frustrating as hell.

What's it like to accidentally raise psychotic alpha vampire everyone fears, who drops a lot of bodies on his first day out as a 'gift' for your troubles?
Terrifying, if I'm being honest.

What's it like when that crazed vampire tells you he wants you to be the happy little intermission, during an ongoing ancient story, and expects you to use your vagina to draw in a werewolf alpha, a Van Helsing alpha, and a sexual deviant alpha, so he can have his old friends back?
That's when a girl has to stop, look around, and question her life choices.

I really don't know how this stuff keeps happening to me. Life was simpler when it was just me accidentally blowing myself up while trying to create potions and shampoo.

I've lived my life in such secrecy that I've spent most of it lonely. So lonely, in fact, that my best friend is a delusional ghost. I'd rather focus on her than all the crazy things happening in my life at current. Ever since coming to this town, I've had my throat slit by vampires, attracted way too much attention from some powerful alphas, and did a lot of regrettably stupid things because...I'm too gullible for shady monsters.

To them, I'm the fool.
To them, I'm the naive girl in over my head.
To them, I'm the pawn on a worn chessboard, while the seasoned players knock me around.

Meanwhile, I'm still left to figure it all out on my own, because, just like me, no one wants to share their secrets.
---
Store Links: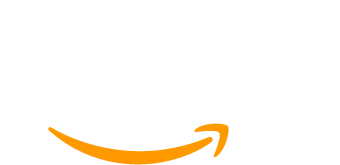 ---