Gypsy Rising
---
Author(s):
Kristy Cunning
Series:
All The Pretty Monsters
Book Number:
5
This series is completed
Release Date:
11th Apr 2019
The average rating for this book is 4.81 out of 5
---
Genre

Paranormal
Burn

Slow
Harem Size

Small Harem (3 or 4)
Trope

Monster Romance
Form

Incubus
Form

Shifters
Form

Vampires
Form

Witches, Warlocks & Mages
Form

Wolves
POV

1st Person POV
POV

Multiple POV
Age

FMC in their 20s
Tense

Present
Store Availability

Audiobook
Store Availability

Kindle Unlimited
Store Availability

Paperback
Alphas
Humorous
Magic
Mixed Species Harem
Pre-Established Harem
Log in to suggest a tag
Sing, gypsies, sing of your lies...

That old song plays in my head, as the world turns around me faster than it has ever turned.

Monsters and mayhem. That's become my life.

Fear and apprehension. That's become the normal for those around me.

Dread and distraction. That's what has interrupted my own personal romance story with my mon-star quad.

Vengeance and retribution. That was the theme of the monster world long before I landed in it, and it's starting to heat up more than ever.

Jabs from a complicated, ancient past keep coming so much and so quickly that I've grown desensitized to them. Which is a good thing, since I'm about to need a thick skin.

I guess it's time to see if I can handle being in the middle, because that's where I'm about to put myself. My mother always did accuse me of being a masochist. I'm starting to think she must be right.

Either they love me, or they love her.

I suppose it's time to find out who wins. I don't fight pretty, and I'm not that great at smack talk.

It's not that they're not worth fighting for. I just don't want to have to fight for them. Not when when I'm fighting bigger battles already. Either we're in this together, or I'm on my own. That's for them to decide on their own.

Let the games begin.
---
Store Links: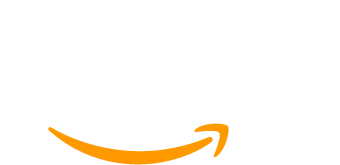 ---