Omega's Affinity
---
Author(s):
Cara Bryant
Series:
Fairhaven Academy
Book Number:
2
Release Date:
24th Jan 2023
The average rating for this book is 2.88 out of 5
Trigger Warning

Abuse - Emotional
Trigger Warning

Abuse - Past
Trigger Warning

Abuse Trauma
Trigger Warning

Bully outside of Harem
Trigger Warning

Childhood Trauma
Trigger Warning

Medical Trauma
Trigger Warning

Unknown
Trigger Warning

Violence
Trigger Warning

Violence outside of the Harem
---
Genre

Paranormal
Kink

Knotting
Burn

Medium
Heat Level

🔥 🔥 🔥 🔥
Build

Slow Build
Harem Size

Medium Harem (5 or 6)
Trope

Academy
Trope

Enemies to Lovers
Trope

Forbidden Love
Trope

Friends to Lovers
Trope

Memory Loss
Trope

Omegaverse
Trope

Second Chance
Trope

Secret Societies
Form

Witches, Warlocks & Mages
POV

1st Person POV
Age

FMC College Age (University)
Tense

Present
Store Availability

Kindle (Non-KU)
Age Gap
Alphaholes
Alphas
Angst
Bodyguard
Dark
Harem Evolves Over Time
Jealous/Possessive MMC
Magic
MM
Mystery
Nerds
Prophecies
Teacher
Log in to suggest a tag
In a world where omegas are meant to be meek and powerless, I stand to become the strongest mage in centuries.
If I survive.
Magic flows through my veins–so powerful that my father locked it away. So powerful he would have destroyed me to keep me from claiming it.
With the help of my sweet beta tutor and the bad boy mage I can't seem to get over, I unwound the mystery of what my father did to me. In the arms of the imperious professor who I thought despised me, I found my magic again.
I've found something just as precious, too: love.
And it could all be ripped away in an instant.
Secrets and lies lurk in the halls of the academy that should be my safe haven, and the enemies that were once at the illustrious academy's gates now hide within its walls.
But I have secrets of my own. I'm not the innocent omega my father sent away to Fairhaven Academy. As my power grows, I discover magic no mage is meant to have: an affinity so dangerous, many will seek to control me–or kill me.
I won't back down.
Not without a fight.
---
Store Links: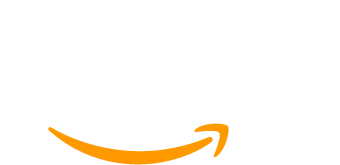 ---