Omega's Wish
---
Author(s):
Cara Bryant
Series:
Fairhaven Academy
Book Number:
1
Release Date:
9th Aug 2022
The average rating for this book is 4.67 out of 5
Trigger Warning

Abuse - Emotional
Trigger Warning

Abuse - Past
Trigger Warning

Abuse Trauma
Trigger Warning

Assault
Trigger Warning

Bully outside of Harem
Trigger Warning

Childhood Trauma
Trigger Warning

Medical Trauma
Trigger Warning

Sexual Assault
Trigger Warning

Stalker
Trigger Warning

Violence
Trigger Warning

Violence outside of the Harem
---
Genre

Paranormal
Kink

Knotting
Burn

Medium
Heat Level

🔥 🔥 🔥 🔥
Build

Slow Build
Harem Size

Medium Harem (5 or 6)
Trope

Academy
Trope

Enemies to Lovers
Trope

Forbidden Love
Trope

Friends to Lovers
Trope

Memory Loss
Trope

Omegaverse
Trope

Second Chance
Trope

Secret Societies
Form

Witches, Warlocks & Mages
POV

1st Person POV
Age

FMC College Age (University)
Tense

Present
Store Availability

Kindle Unlimited
Age Gap
Alphaholes
Alphas
Angst
Bodyguard
Dark
Harem Evolves Over Time
Jealous/Possessive MMC
Magic
MM
Mystery
Nerds
Prophecies
Teacher
Virgin FMC
As an omega daughter of a wealthy, powerful family, my life isn't my own. There's only one way to escape the gilded cage hanging over my head–become a mage.
I dream of being so much more than a perfect high-society omega, matched and married off by my father to the highest bidders, spending the rest of my life as an obedient little omega wife to an influential pack of mages.
I'm meant for so much more.
Attending Fairhaven Academy is my one chance to become what I'm meant to be. Awesome power burns inside me, enough to make me the most powerful mage in centuries… but I can't cast a single spell.
Horrible visions surface whenever I try to call my magic, and I don't know what's real–or who I can trust.
Can I trust the handsome bodyguard my father hired to protect me?
The bad boy with the sultriest smile?
The mage who once loved me?
The sweet tutor who tries to help me unwind the secrets of my magic?
Or the aloof, imposing professor who swears I don't belong at Fairhaven?
To get through this alive, I will need help. Dark forces are working against me and I'm running out of time. Secrets lurk around the corners of Fairhaven Academy's prestigious halls, and in the shadows, a deadly secret society rises, and they want to wipe out all omegas.
Omega's Wish is a dark paranormal academy sweet omegaverse romance where the heroine will end up with a pack of mages who can't resist her. This is the first of five books in the series with a guaranteed series HEA. Book 1 ends on a cliffhanger. Contains dark themes and adult situations.
---
Store Links: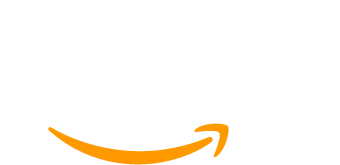 ---