Princess of Hell
---
Author(s):
Kitty Siberia
Series:
All the Dark Reasons
Book Number:
1
This series is completed
Release Date:
1st Oct 2021
The average rating for this book is 1.25 out of 5
Trigger Warning

Unknown
Trigger Warning

Violence
---
Genre

Paranormal
Kink

BDSM
Form

Demons
Form

Devil
Form

Shifters
Store Availability

Kindle Unlimited
Store Availability

Paperback
Translation

German
MM
Log in to suggest a tag
Being the Princess of Hell, Lucifer's only daughter is not as awesome as it sounds.
My father, Lucifer, is a very controlling single dad. After he caught me kissing a boy put a chastity spell on me.
I am an Untouchable now!
Literally! If anyone is touching me the shield around me is activated and the skin of the one touching burns.
I am Silver, princess of Hell and an undateable weirdo. Who wants to date or deflower a she demon knowing that her Dad is the ruler of Hell?
Like every good princess I should be looking forward to getting married to some high-ranking demon I never met, a guy Dad picked out based on political reasons.
I say F it!
When the only heirloom from my mother, my necklace, gets stolen, I run away from home in a attempt to find it and retrieve it from the human realm.
Who knew that The Fates will have me cross paths with three hot werewolf shifters?
This is going to be complicated because I have to hide my identity, find the necklace, get a hold of my mom who apparently isn't dead and navigate through the relationship with Jacks, River and Drae. All without touching them...
Could be easy if not for the hot mental asylum inmate I picked up, who has visions of me since he was six and my betrothed Caspian who leaves Hell to hunt me down.
Ah, and Lilith, my father's on and off girlfriend and the coolest stepmother a Demon could wish for!
I can't touch skin on skin but my imagination is very active and I find out that latex and leather games are lots of fun.
---
Store Links: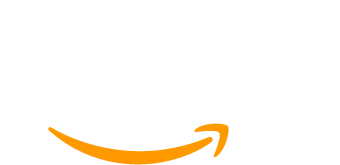 ---