Wicked Bedlam
---
Author(s):
Kathy Haan
Series:
Bedlam Moon
Book Number:
3
This series is completed
Release Date:
18th Aug 2022
The average rating for this book is 5 out of 5
Trigger Warning

Death
Trigger Warning

Dub Con
Trigger Warning

Kidnap
Trigger Warning

Non Con
Trigger Warning

Sacrifice
Trigger Warning

Sexual Assault
Trigger Warning

Torture
---
Genre

Paranormal
Kink

Knotting
Trope

Billionaire
Trope

Fated Mates
Form

Fae
Form

Vampires
Form

Witches, Warlocks & Mages
Age

FMC in their 30s
Store Availability

Kindle Unlimited
Store Availability

Paperback
Babies, Pregnancy or Children
Harem Evolves Over Time
Mixed Species Harem
Prophecies
Time Travel
She thought she knew who she could trust. She doesn't anymore…
Shocked and disoriented, Lana finds herself torn between believing her fae king mates and Finn, her alleged soul bonded mate and High King of the Fae, who's been trying to tell her the truth.
His Claim: Grimm, Penn, and Casimir stole her memories and hid her entire life on Earth from her, but Lana just won't hear it.
When she mistakenly thinks Gideon, one of her alleged vampire mates, is about to attack her kings, she attacks first and accidentally kills him—or so she thinks.
Devastated by her own actions, Lana flees with her kings, only to overhear a conversation that can only mean one thing: The three of them are not being entirely honest with her.
Maybe it's time she searched for answers herself. And she knows just the place…
Deep in the Wastelands lives the Crucey, a creature she saved many moons ago and who has promised to give her answers if she ever needed them.
She's about to call in that favor when, during her tumultuous journey to the Wastelands, a mysterious stranger creeps up on her and takes her captive.
Who is this man, and why does he keep torturing her for no apparent reason?
As Lana is kept chained in a room with no hope or escape plan in sight, she struggles to discover her captor's motive and forge a new path.
Should she look forward to a future based on lies or a past she can barely recall?
---
Store Links: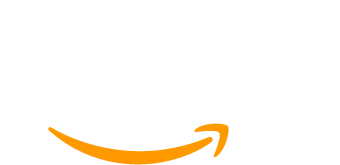 ---