Enemy
---
Author(s):
A.J. Macey
Series:
The Aces Trilogy
Book Number:
3
This series is completed
Release Date:
1st Mar 2020
The average rating for this book is 4.43 out of 5
Trigger Warning

Abuse
Trigger Warning

PTSD
Trigger Warning

Sexual Assault
---
Genre

Contemporary
Harem Size

Small Harem (3 or 4)
Trope

MC
POV

1st Person POV
POV

Multiple POV
Age

FMC in their 20s
Tense

Past
Store Availability

Kindle Unlimited
Store Availability

Paperback
Abused Female
MM
Plus Sized Characters
Log in to suggest a tag
Revenge is best served cold.
Hey b*tches, me again- Kiera, a.k.a The Cat. You remember my b*stard father and his merry mob of minions?
No? Well, let me give you a little recap.
I was going about, preparing to move against my most hated enemy and his cohorts when my cover was blown. But I guess that's what I get for not minding my own damned business. Anyway! Just when I thought I had allies at my back, three officers with The Aces MC—yeah, those assholes—I found myself sh*t out of luck.
Thankfully though, I still have my little assassin and my trusty 9mil to keep me company. But when it comes out that father dearest has put a hit out for any and all of The Aces, I can't walk away. Fun, right? Nope. Emotions can go to hell and so can those sexy as f*ck men who I can't seem to walk away from. Can we work together long enough to finally take down the Solace Mob, without catching the eyes of Agent Venry and her creepy clown partner, or will I end up killing them myself?
But I'm not the thief who became famous at 15 years old and survived the mob's hell in my past just to lay down and let some angst get in the way when I'm finally so close to the vengeance I deserve.
Those f*ckers won't know what hit them.
I'm The Cat, and soon enough, they'll learn that I always get what I want.
---
Store Links: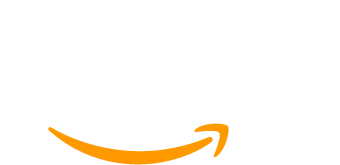 ---