Rival
---
Author(s):
A.J. Macey
Series:
The Aces Trilogy
Book Number:
1
This series is completed
Release Date:
25th May 2019
The average rating for this book is 3.75 out of 5
Trigger Warning

Abuse
Trigger Warning

Abuse - Child
Trigger Warning

PTSD
Trigger Warning

Rape - in Character's past
Trigger Warning

Sexual Assault
Trigger Warning

Violence
---
Genre

Contemporary
Harem Size

Small Harem (3 or 4)
Trope

MC
Trope

Revenge
POV

1st Person POV
POV

Multiple POV
Age

FMC in their 20s
Tense

Past
Store Availability

Kindle (Non-KU)
Disability

Mental Disability
Abused Female
Assassins
Gangs
MM
Plus Sized Characters
Want to know what a girl's best friend is? Revenge.
Hey b*tches, my name's Kiera. You might know me as The Cat, famous cat burglar/thief.
No? Well, let me give you a little insight into my life as of late.
I was going about, minding my own damn business when the mob boss who runs most of the Reno underground sent an assassin after me. Crazy, yeah? Anyway, six months later the previously mentioned assassin is now my partner in crime when we get a job from the local motorcycle club, The Aces. All good and dandy, right? Wrong. They're 1%ers, all three officers unbelievably attractive. Oh, yeah, the Vice President of the MC? That's my asshole step-brother and let's not even get started on the club's suspicious Enforcer or the President who's dripping in sexual swagger.
With four sexy as f*ck men at my back, can I get the job done or will our explosive personalities cause us to be at each other's throats? Oh, damn! Almost forgot in the thought of all the ruggedly attractive men, muscles, and tattoos that the rival MC, The Alloy Kings are moving in and seem intent to take me down with the Aces. F*cking bastards.
But I'm not the thief who became famous at 15 years old and survived the mob's hell in my past just to lay down and take that, they won't know what hit them.
I'm The Cat, and soon enough, they'll learn that I've got claws.
---
Store Links: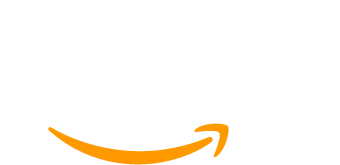 ---