For Dear Life
---
Author(s):
LJ Swallow
Series:
Thornwood Academy
Book Number:
3
Release Date:
9th Aug 2023
---
Genre

Paranormal
Burn

Slow
Harem Size

Small Harem (3 or 4)
Trope

Academy
Store Availability

Kindle Unlimited
Log in to suggest a tag
I expected the guys to assist me in solving the Thornwood Academy murders, not add a new victim to the body.

Following events at the lodge and my unfortunate encounter with the fence post, I've no choice but to turn to my father for help. Of course, my blood-covered entourage of guys don't exactly receive a warm welcome, but at least Grayson walks away in one piece.
With suspects galore, I can't stay on the edge if I want to find the truth, so I'm forced to insert myself further into the Thornwood Academy social scene. But even a seemingly harmless date in town turns into chaos, wild accusations, and a trip to the hospital. As if that's not enough, I stumble on my roommate's secret, which leads to painful compromises.
The closer I grow to Rowan, Grayson, and Leif, the more our lives entangle. After spending my life avoiding a world I don't understand, I'm grappling with unhelpful feelings for my bonded witch and his powerful magic, the vampire whose blood entices me, and the half-shifter who gifts me strange things. Not to mention attempting to control my dark and deadly side, which presents its own problems.
I can't decide what's more challenging—clearing my name of murder charges or understanding this strange new version of myself emerging. And I don't mean the throat-ripping one.
With two dead and at least one undead, time's running out before the killers' next target dies. My enemies might play their strongest hand when I'm least expecting, but they won't beat a Blackwood. At the end of the day, I'll wear the crown.
---
Store Links: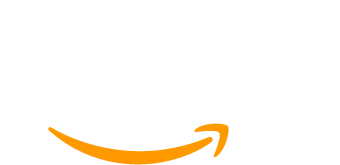 ---