Never Say Die
---
Author(s):
LJ Swallow
Series:
Thornwood Academy
Book Number:
1
Release Date:
8th Feb 2023
The average rating for this book is 1.63 out of 5
---
Genre

Paranormal
Burn

Slow
Harem Size

Small Harem (3 or 4)
Trope

Academy
Store Availability

Kindle Unlimited
Log in to suggest a tag
I'm a witch-vampire hybrid with a fondness for necromancy.
Excuse me if I'm a little dead inside.

I tried to attend a human school, but they didn't appreciate my behavior. Personally, I found biology class more interesting when the dissected animals fought back. The school didn't.

My parents searched for somewhere new to send their deviant daughter, and doors open when your father is Dorian Blackwood. Then they close firmly behind once he dumps you inside an exclusive supernatural academy, along with instructions to become 'a touch more amiable'.

Says the guy who spent his teen years tearing throats out. Luckily, I've inherited my father's sociopathic tendencies and my mother's magical skills, a lethal yet useful combination when navigating academy life.

Thornwood Academy. Home to the elite who strive to excel—and now me, who strives to leave. Since the supernaturals revealed themselves to the world, the unluckiest human kids join the vampires, witches, and shifters at Thornwood. Hopefully, the humans aren't dissected in this biology class.

I don't care that nobody trusts me, but when the headmaster's son is found unalived, fingers point at Dorian's darkling daughter. Ridiculous. The human guy once attempted to bully me—I would've reanimated the asshole and demanded he perform tricks. Such a wasted opportunity.

If I want help clearing my name, I need to become 'a touch more amiable' to the three guys who seem oddly fascinated by me. Somebody doesn't want the accords between humans and supes to last, and I'm not taking the blame just because I'm a Blackwood.
---
Store Links: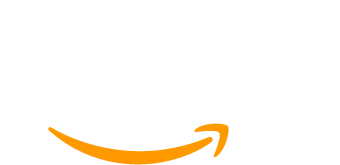 ---