Keeping Rayne
---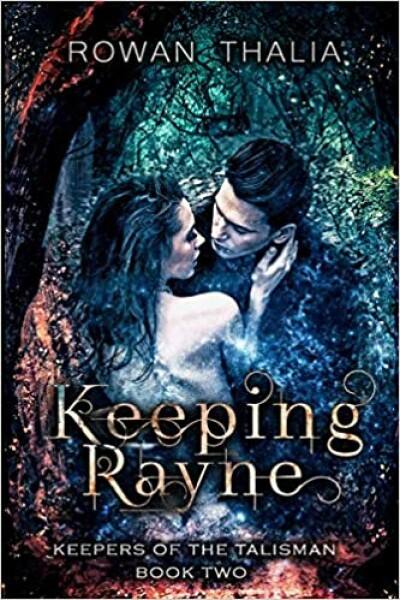 Author(s):
Rowan Thalia
Series:
Keepers of the Talisman
Book Number:
2
This book has been unpublished
Release Date:
Unknown
---
Genre

Paranormal
Form

Witches, Warlocks & Mages
Chaos is the new normal.The term fight or flight has just taken on a new meaning.In just seven days, Rayne Thibodeaux went from an investigator of the supernatural to being one. A chance encounter with a magical talisman turned her into a powerful witch and now Rayne is bound to five sexy, magical keepers. They're on the run trying to save three demons from a curse with a little help from the dead witch whose place Rayne took.To make things more difficult, the same people who caused the mess they are in have painted a target on their backs. Life as they knew it has been turned upside down. Everything is falling apart and instead of help, all they find is another coven that wants them dead. Rayne and her keepers need allies in this fight, and the whirlwind chase they are on is much more than any of them bargained for.Mysterious ancestors, rival covens and kidnappings plague Rayne and her Nexus. Will history repeat itself, or will Rayne's magic and the bonds of her keepers be strong enough to withstand the storm?The war is coming and it's going to be bloody. Only the Goddess knows who shall prevail.
---
Store Links:
---