Saving Rayne
---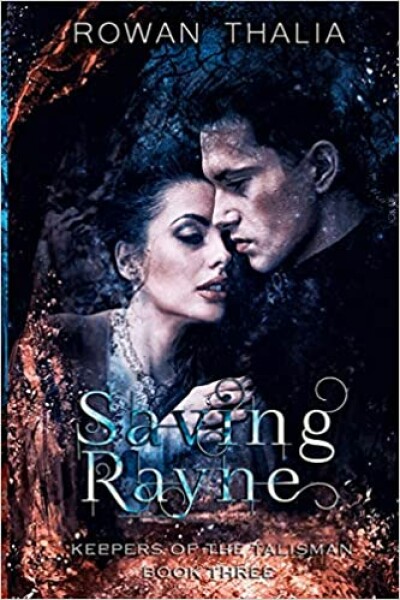 Author(s):
Rowan Thalia
Series:
Keepers of the Talisman
Book Number:
3
This book has been unpublished
Release Date:
Unknown
---
Genre

Paranormal
Form

Witches, Warlocks & Mages
Rayne and her team are on a ghost hunt case, that adds magic, powers and steam. With everything being thrown at them, the intensity and speed of everything happening and the way the group grows from it is absolutely amazing and leaves you wanting more of their story. Truly couldn't put the book down with all the emotions of have me, i will definitely be rereading and enjoying this book no matter how old it gets.- This book was so well written and easy to follow the chemistry between characters was on point!! Thank you for a good read!! Definitely recommend!- This was a great debut novel! Even better where the intimate scenes! Ms.Thalia knows how to turn up the heat!---War has arrived.Enemies seemingly appear with every turn.Rayne Thibodeaux has spent the last month learning to wield her newfound magic while running from those who wish to destroy that very thing about her. With six faithful, brave, and sexy keepers surrounding her, Rayne is learning she can overcome anything. The question is has she learned enough to take on the coven that is systematically destroying her kind?Rayne has shown she can rise above the Nexus witches before her, earning her the loyalty of the two largest groups of supernaturals in the country. Faced with betrayal at every turn, Rayne trudges toward freedom from persecution with laser focus. Coming into her own, Rayne will risk it all to balance the magic in the world. Will it be worth it? Can she fulfill the destiny that the Goddess laid at her feet, or will she end up like the last Nexus witch, dead with a harem of demons?The OmVin won't back down, and neither will Rayne. Only one coven will remain.
---
Store Links:
---