Dominating the Prez's Ol' Lady
---
Author(s):
Quinn Ryder
Series:
Lewd Outlaws MC
Book Number:
5
Release Date:
18th Nov 2022
Trigger Warning

Blood/Gore
Trigger Warning

Cheating in the Harem
Trigger Warning

Cheating out of the Harem
Trigger Warning

Death
Trigger Warning

Rape
Trigger Warning

Rape - in Character's past
Trigger Warning

Torture
Trigger Warning

Violence
---
Genre

Contemporary
Kink

BDSM
Kink

Group Sex
Trope

MC
Trope

Revenge
Store Availability

Kindle Unlimited
Dark
My appetite for women was depraved and unhinged. It took a lot to keep me satisfied and even though I had created the perfect submissive out of one of the new girls, I wanted more. To be specific, I wanted her… Shasta Hall, the Prez's Ol' Lady.

And it seemed like I finally had my chance, piquing her interest without even trying. Her blatant insubordinat behavior had me intoxicated, and only fueled my desire to make her submit only to me. She was a hidden fantasy I couldn't quite tame, and now that I knew she was up for a little fun, it wouldn't be long before I had her on her knees, begging for a master to command her.

Screw the rest of the guys and whatever connection they have with her. The broken woman needed to be stripped down and reborn, and I was just the dark soul to do it, making sure she never forgot my sting.

Sure, feeding into my dark desires was risky, especially since the club was on the verge of exploding, and Sabbath was spiraling out of control but I didn't care about the consequences that came with dominating the Prez's Ol' Lady. As long as she was open for submissions, I was going to shoot my shot, and cash in my Hall Pass once and for all… Sabbath be damned. There's only room for one devil inside the Lewd Outlaws MC, and frankly, I wore those horns with pride.
---
Store Links: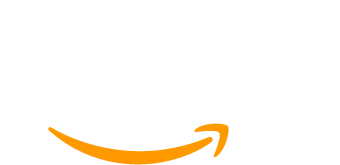 ---