Room Thirty: The Ties That Bind
---
Author(s):
Mae Harden
Series:
Club Sin: Chicago
Book Number:
30
Release Date:
30th Jun 2022
This is a standalone book.
---
Genre

Contemporary
Kink

Rope Play
Harem Size

Small Harem (3 or 4)
Store Availability

Kindle Unlimited
Brielle
It's not a complicated plan. Find a dom who can tie a knot without getting tangled in the rope, live out a fantasy or two, and get back to work. DONE!
But I don't find a dom in Room Thirty. No, I find a trio of men so sexy it hurts to look at them. A trio who likes to share. A trio I suddenly have to work alongside if I want to save my company.
None of this was in my plan, but it's just physical. At least that's what I tell myself.
Never mind that Axel's hard stare makes me squirm against my bonds, desperate for more of his touch.
Or the way Mallon's voice makes me shiver in anticipation.
And let's not even talk about Leo and his soulful eyes, reading my every move like he's inside my head.
Yeah, it's totally just physical...
Mallon
We never should have let our little rope bunny out of our sight, but when we get an unexpected second chance with the one that got away, I can't waste it. Whatever it takes, I'm going to show Brielle what I knew from the first second we touched: one man will never be enough to satisfy her. But the three of us? We are very much up to the task.
Axel
I don't take orders. I give them. Full stop. But if we want Brielle in our bed at night, we have to play by her rules from nine to five. After that, she's all ours, and I intend to enjoy our nights with her.
Leo
I'm in deep. We all are. For years, I didn't think we'd ever find the right woman. Then Brielle strolled into room 30, asking for exactly what we wanted to give her. But soon the shibari room isn't enough. Not by a longshot. We need her, and I'll do anything necessary to keep her close.
---
Store Links: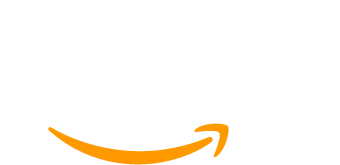 ---