Bean's Heart
---
Author(s):
Laura Jo Phillips
Series:
Hearts of ICARUS
Book Number:
7
This series is completed
Release Date:
28th Nov 2016
---
Genre

Sci-Fi
Trope

Fated Mates
Form

Aliens
Store Availability

Kindle Unlimited
Brothers
Everyone has always underestimated BreeAnna Lobo, known as "Bean," the youngest of the three Lobo daughters . . . and no one more so than Bean herself. Firstborn Vari was the brilliant one, invested with amazing gifts of intellect, insight, and telepathy. Through a fluke accident, Fate gave middle daughter Ria, already a gifted empath, astounding abilities to see things invisible to the human eye and the most sophisticated electronic sensors. It was these two older sisters who were sent across the galaxy on a secret mission critical to the survival, not just of Jasan, but of all the free peoples of the Thousand Worlds.

The most extraordinary thing about Bean, the youngest of the triplets, is how very ordinary she appears to be. An ordinary teacher of ordinary third graders on an ordinary world, she has nothing to offer a quest such as her sisters have embarked on.

Yet, it seems that the same forces that propelled Vari and Ria to center stage are now exerting an inexorable pull on Bean, drawing her into the center of the same vortex of galactic destiny. She is called by powers beyond her comprehension to join her sisters on the other side of the galaxy, and to take part in a climactic conflict in which they must either defeat the forces that threaten the Thousand Worlds, or be destroyed by them.

Going from teaching small children to battling for the survival of the Thousand Worlds is not the only journey that Bean must make. Along the way she also encounters the Falcoran brothers, dynamically and magnetically attractive Clan Jasani shifters whose status as brilliant and rapidly rising young military commanders is counterbalanced by a troubling reputation for sexual indiscretion. Sparks of conflict and flames of desire are ignited in equal measure as Bean and the Falcorans struggle to cross the galaxy to rendezvous with Vari and Ria before time runs out for all of them.

Finally, when all three sisters are brought together, they learn that only if they stand together, and only if they are strengthened by the true love of their destined soul-mates as well as aided by alliances with companions given to them by the very Creators of the galaxy and the life within it, will they be able to defeat the evil that threatens to destroy all of them and all of the Thousand Worlds.
---
Store Links: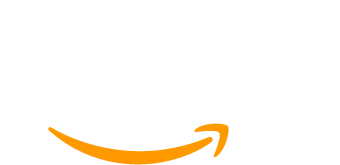 ---